2022-2023
Baker College
Sachi Kishinchandani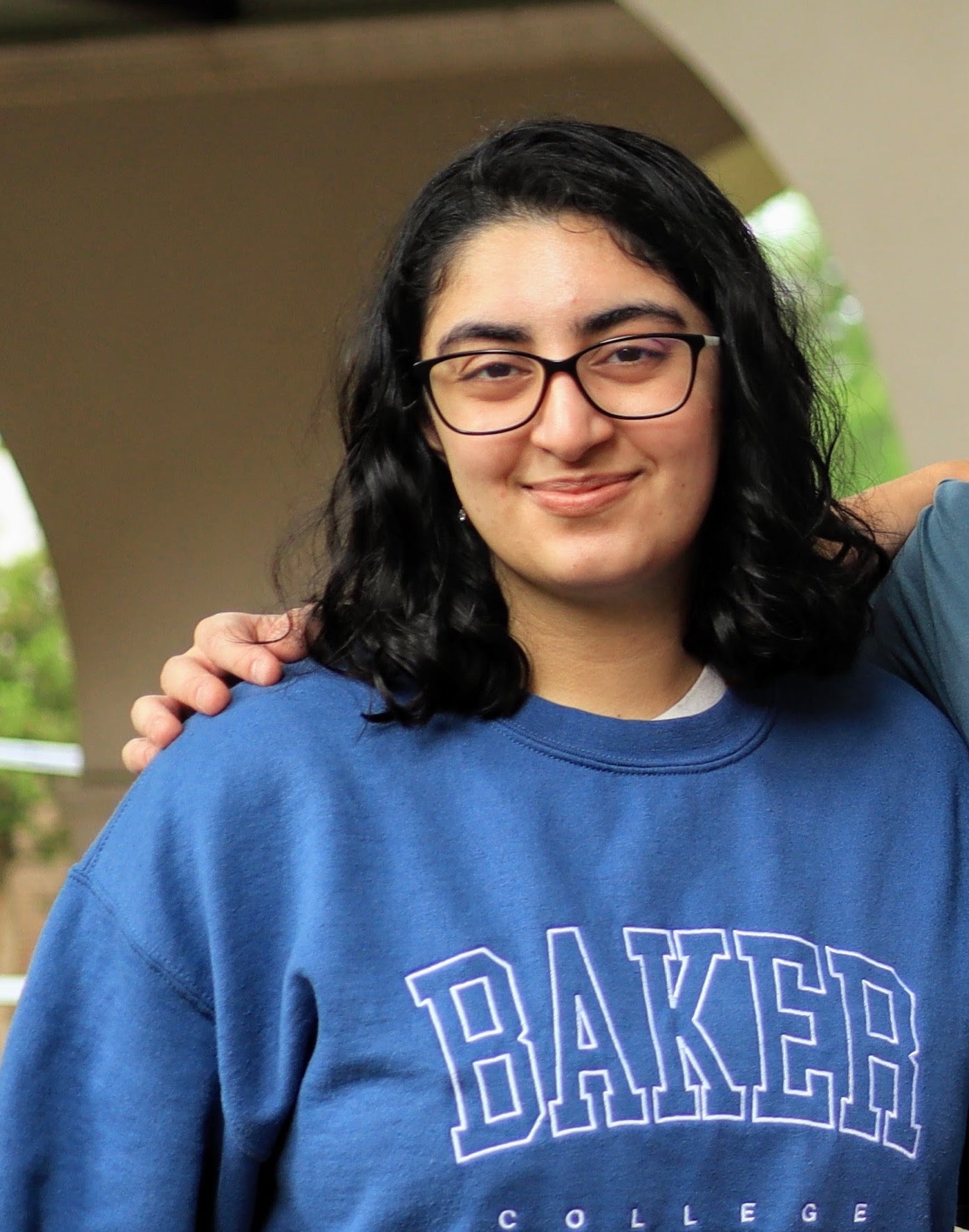 Sachi is a junior at Baker College majoring in BioSciences (Cell Biology and Genetics) with a minor in Neuroscience. She is from Dallas-Fort Worth, and has been passionate about reducing waste, increasing recycling initiatives, and composting! She is excited to increase engagement for environmental activities and sustainability options among Bakerites. In her free time, Sachi enjoys going to museums, cooking and eating yummy foods, and the outdoors.
Brown College
Evan Joachim



Evan Joachim is a sophomore from Brown College majoring in Classical Studies and Ancient Mediterranean Civilizations with minors in Environmental Studies, Anthropology (Archaeology), and Museums and Cultural Heritage. They were raised in Ocean Springs, Mississippi and spent their childhood outside in the swamps connecting with coastal environments. Evan has been Brown's EcoRep since their freshman year and they are excited to increase environmental engagement with the residents of Brown College and host events to help get Brownies connected with nature through gardening, cooking, and other hands-on activities! As the EcoRep Liaison for the Student Association Environmental Committee, Evan has helped host campus-wide clothing swaps and is working towards an improved relationship between Rice University students and the farmer's market! In their free time, Evan enjoys reading, going to art museums/galleries, exploring new coffee shops, and wishing they spent more time outside than they really do.
Duncan College 
Vicky Liu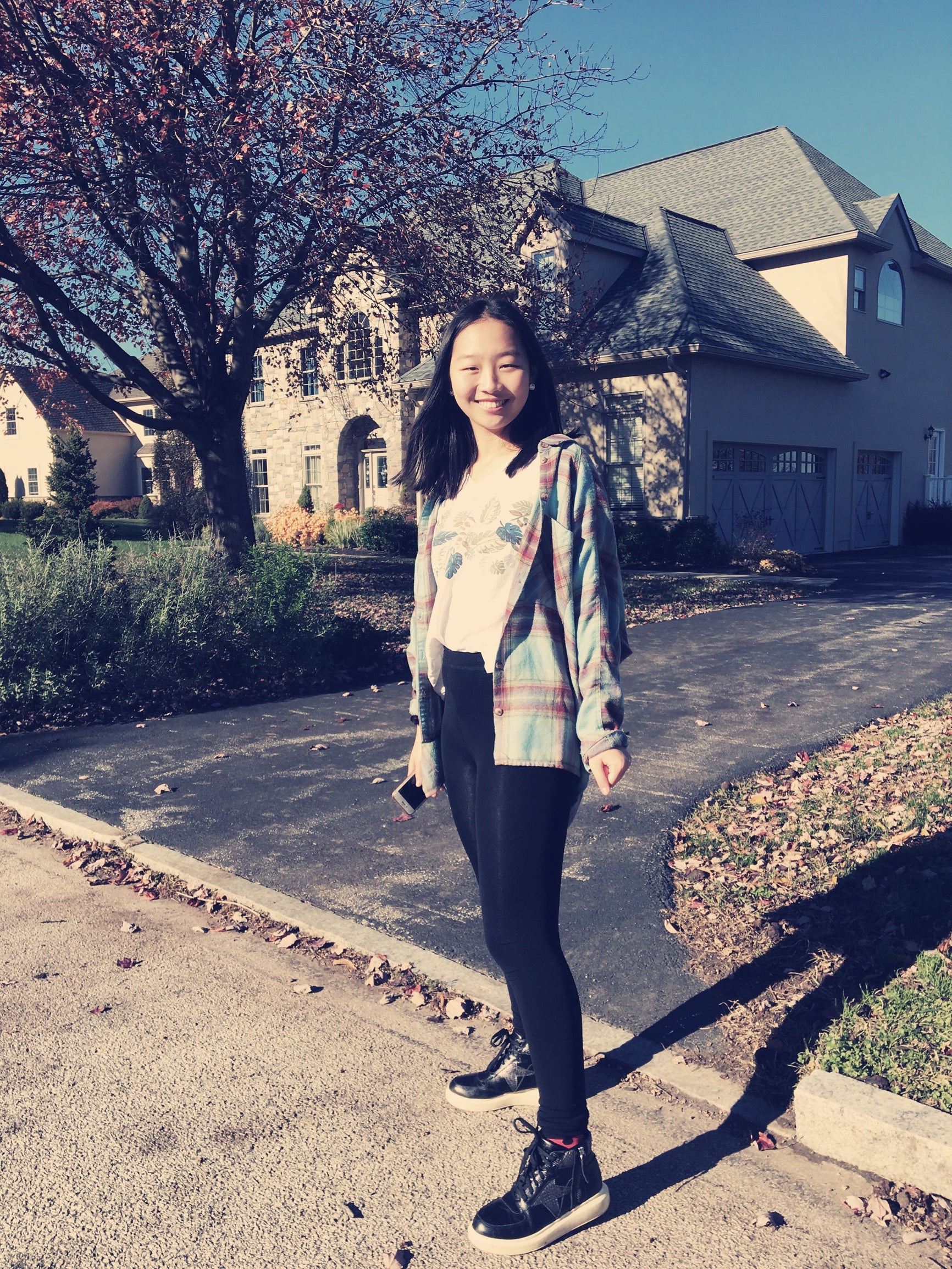 Vicky Liu is originally from Yantai, China. She is currently a junior, pursuing her bachelor's degree in Bioengineering with a minor in Data Science. She has been an Eco Rep for Duncan college starting her sophomore year and one of the committee heads for the Duncan Environmental Committee starting her junior year. She has helped the Duncan garden to be certified as a monarch butterfly habitat station, by diversifying the garden with local, diverse butterfly-host and pollinator plants. She has promoted and implemented environmental programs such as composting, recycling, and a community garden, collaborating with residential advisors, peer representatives, and committee members to delegate tasks and accomplish goals. Each year, her team oversaw and managed a $1,500 budget to improve the garden and host sustainability awareness events.
Sharon Quinn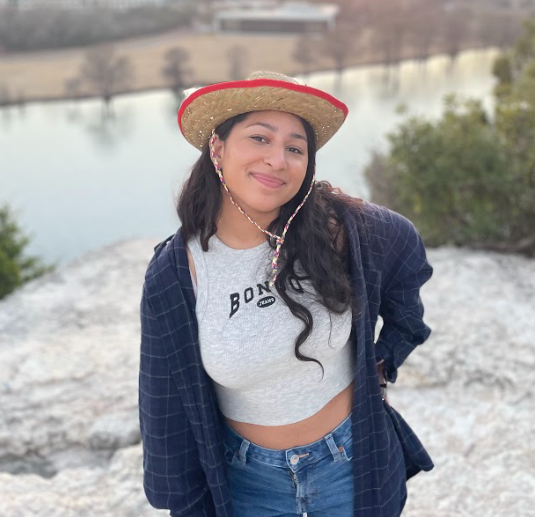 Sharon Quinn is a Duncan sophomore from New York City studying Biosciences with a concentration in ecology and evolutionary biology. She has been serving as an Eco-Rep since Spring 2022 and head of the environmental committee at Duncan since Fall 2022. She educated students about composting and recycling, and worked to certify the Duncan garden as a habitat for endangered monarch butterflies by planting native host plants. Sharon is also a member of the gulf scholars 2023 cohort where she is addressing challenges of climate resilience on the gulf coast. In her free time Sharon enjoys scuba diving, traveling, and trying new foods.
Hanszen College
Sophia Prieto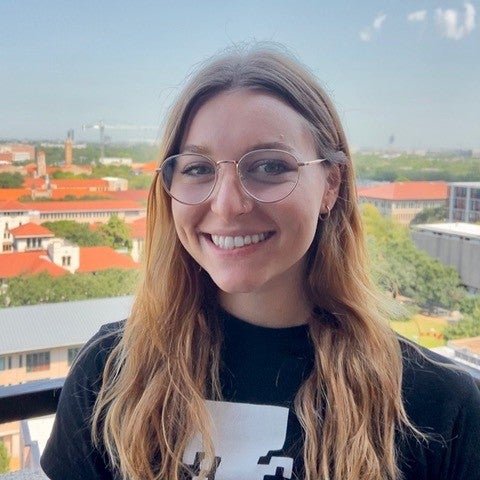 Sophia Prieto is a sophomore working towards a major in Statistics with a minor is Data science. Working as an Eco Rep has been such an important part of her rice experience, and she hopes to continue making the university a greener and more sustainable place. During her time as eco rep, she has helped Hanszen transition away from disposable plastics, put on multiple clothing swaps, and hosted events about sustainability and the environment. She is passionate about teaching others about how to live sustainability and believes that cultural shifts and policy changes are the most important ways we can tackle climate change. During her free time, she enjoys yoga, painting/drawing, listening to podcasts, and exploring Houston's restaurant and bar scene.
Hope Moustakakis
Hope Moustakakis is a rising junior studying Chemical and Biomolecular Engineering with a minor in Environmental Studies. As an Eco-Rep at Hanszen, she is excited to help create green spaces at her college and engage with the Hanszen through events and outreach. Hope firmly believes in taking an intersectional approach to environmentalism and hopes to share this with Hanszen and the broader Rice community. During her free time, she enjoys her plants, thrifting, and trashy television.
Jones College 
Vishnu Susheer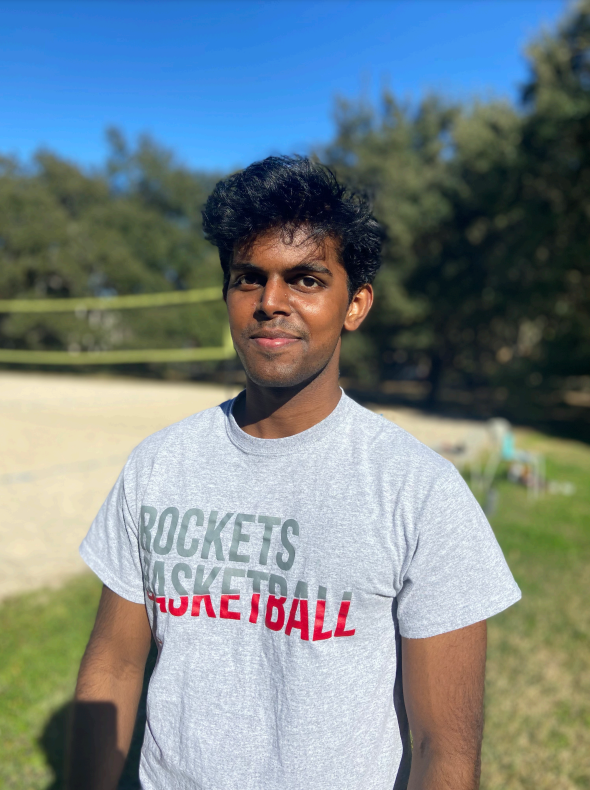 Vishnu Susheer is a rising sophomore at Jones studying Neuroscience and Cognitive Science, and will be beginning his contributions as an Eco-Rep this Fall. He primarily intends to augment Jones' (and Rice's) current reusables and waste reduction initiatives as well as explore composting options. Additionally, he plans on informing his local community about issues associated with improperly regulated animal husbandry and fishing. In his free time, Vishnu loves playing chess, the trombone, exercising, and spending time with friends and family. 
Yuv Sachdeva
Yuv is a sophomore at Jones College studying social policy analysis and economics. He has large interests in advocacy, health policy, and human-centered design. As an Eco-Rep, Yuv co-leads the Jones Eco-Committee, which has brought communal shopping bags, recycled art, alternative recycling, community involvement, and much more to Jones. In his free time, Yuv enjoys playing basketball, exploring coffee shops, and skateboarding around. This year, he is excited to work with the other eco-reps to engage with sustainability beyond the hedges and reduce waste built up by end-of-year move-out. 
Lovett College
Sophia Figueroa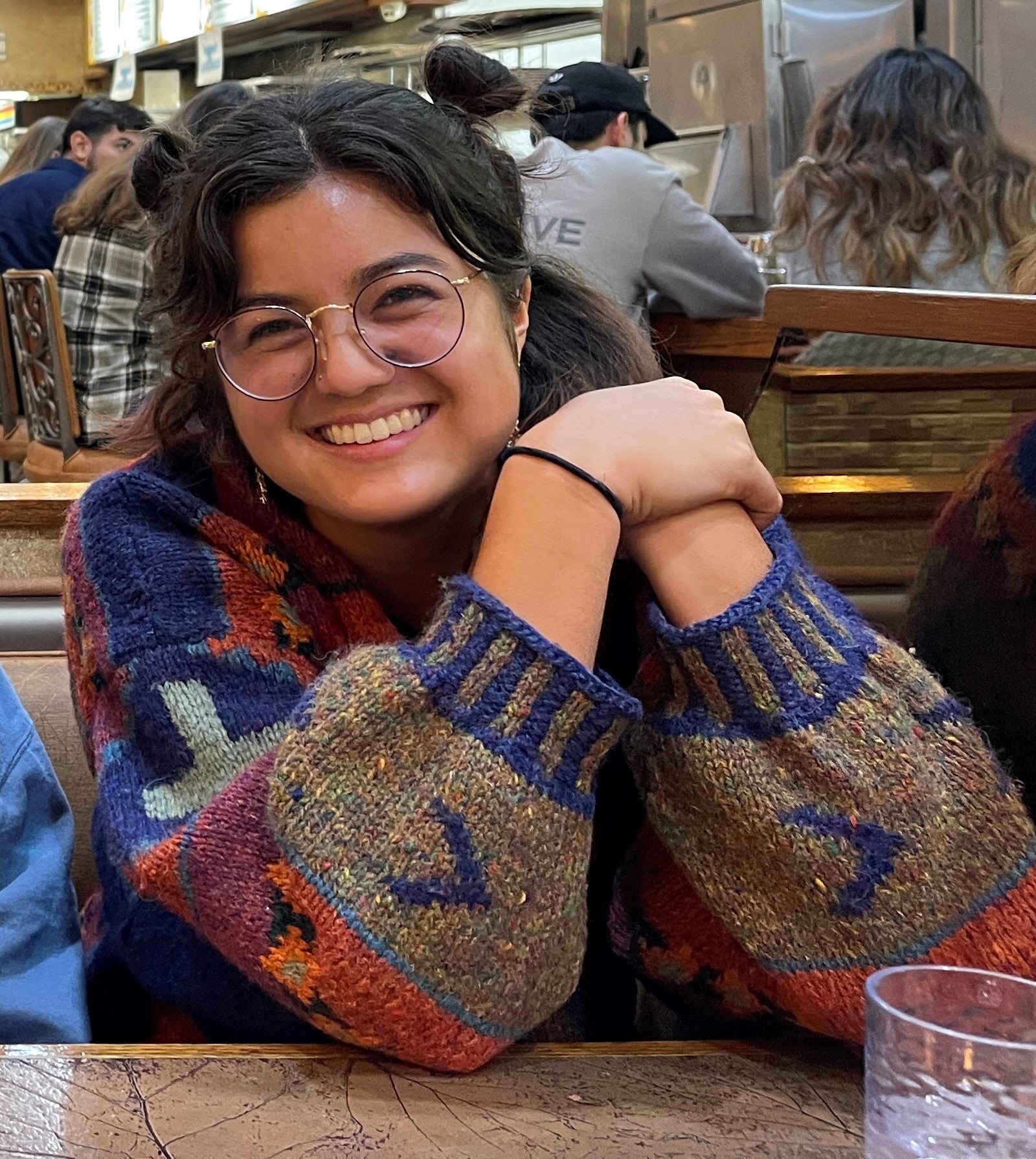 Sophia is a sophomore at Lovett college studying Ecology and Evolutionary biology while also getting the CLIC certification in Spanish. She is excited to help Lovett students learn more about how they can reduce their individual footprint and the importance of taking care of our environment. Sophia is also an outdoor trip leader with ROPE in the OAC as well as playing on the Rice Womxn's Frisbee team, Torque. In her free time, Sophia enjoys reading, watching Psych, and hiking any chance she gets.
Martel College
Ayaka Hoshida

Ayaka is a junior from Dallas, TX and is majoring in Mechanical Engineering and Engineering Design. As an Eco-Rep from Martel, Ayaka is super excited to create sustainable and eco-friendly solutions for her residential college including a composting system, replacing plastics with reusable options, and events to raise environmental awareness. She is also passionate about raising environmental awareness in the Rice community since it is the collective efforts of individuals that count! In her free time, Ayaka enjoys going on runs, making smoothies, and doing crossword puzzles.
Danielle Keranen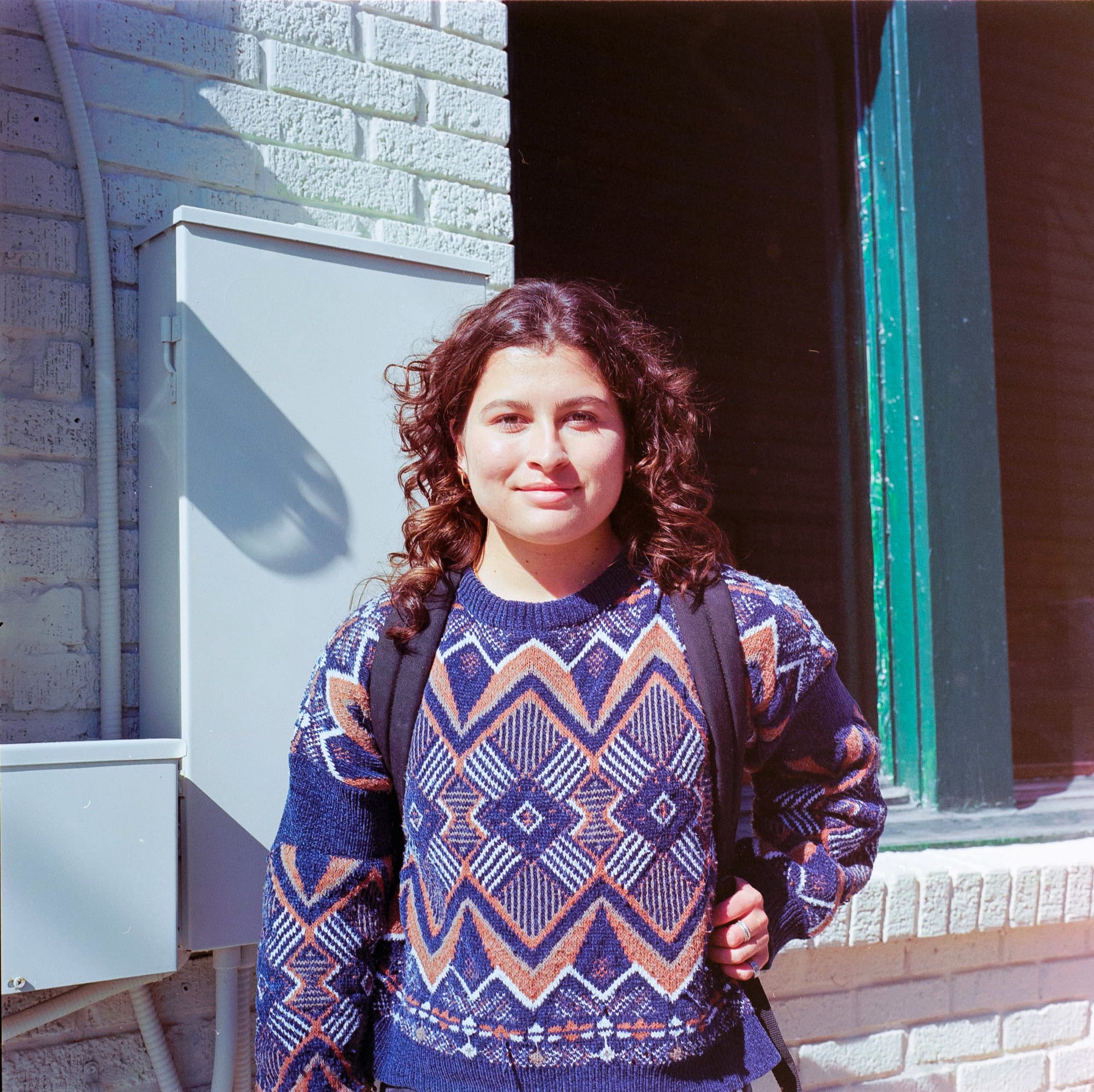 Danielle is a rising junior at Martel studying civil and environmental engineering. She loves the outdoors and is excited to spread the word about sustainability as a new Eco-Rep. Some of her goals are to make environmental awareness more accessible and to have more eco-conscious events that provide space for both conversation and fun. Outside of classes you'll probably catch her biking around, making new Spotify playlists, or indulging in spicy food.
McMurtry College
Clara Ursic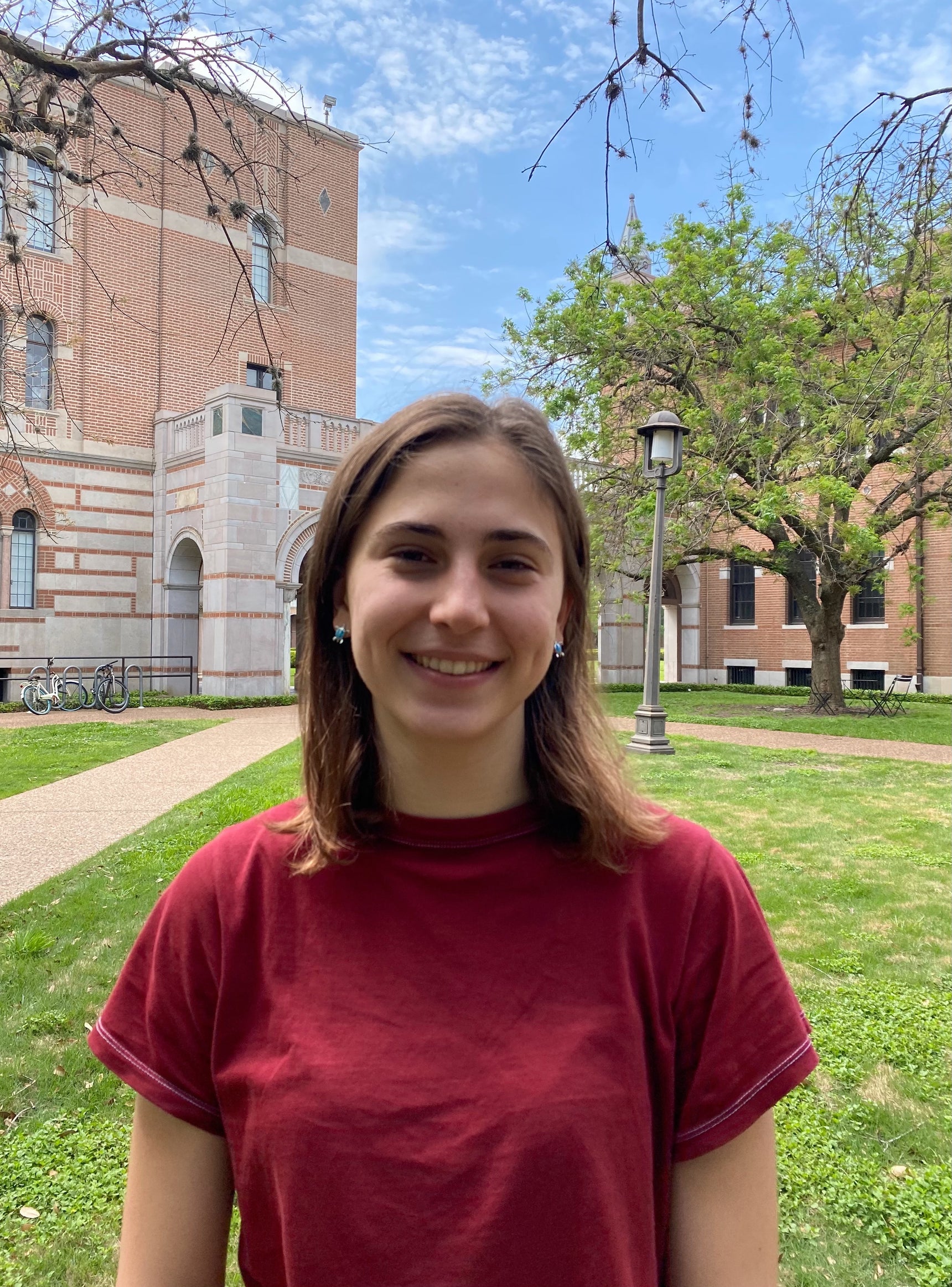 Clara is a junior at McMurtry College studying physics and hoping to one day work in renewable energy research and development. She is passionate about engaging her peers in environmental issues and making Rice's campus operations more sustainable. She's especially interested in the flaws in how the mainstream environmental movement tends to frame climate solutions, for example the harmful effects of a narrative centered around individualism rather than structural solutions and solely pushing for "sustainable consumption" rather than changing the culture of consumerism at its core. As an EcoRep, she has educated students about composting and recycling, has hosted clothing swaps, and is working on the establishment of an herb and vegetable garden at McMurtry. This year, she is especially excited to get Murts involved in Houston-wide climate activism. In her free time, Clara enjoys reading, cooking, doing needle felting, playing tennis, and hiking (shoutout Oregon).

Angie Fan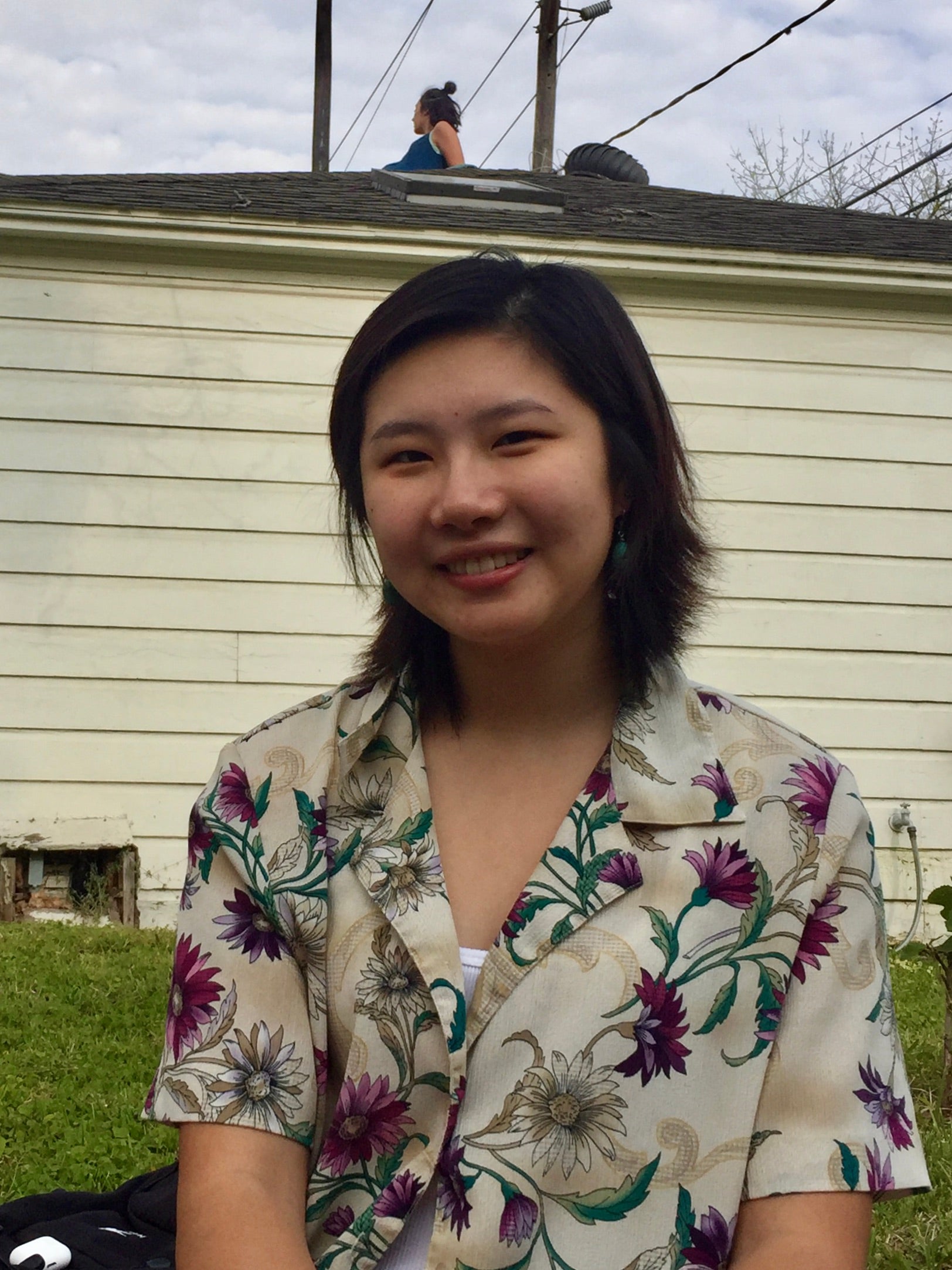 Angie Fan is a rising junior at McMurtry studying Cognitive Sciences and minoring in Medical Humanities and Cinema Studies. She joined the Eco-Rep team last fall, and since then has been working to increase sustainability awareness and events around Murt. In the coming years, Angie hopes to start a garden and revive the environmental committee, in addition to other awesome initiatives. In her free time, she enjoys doing yoga, listening to music, watching adventure time, and hanging out with her friends.
Sid Richardson College
Helen Tian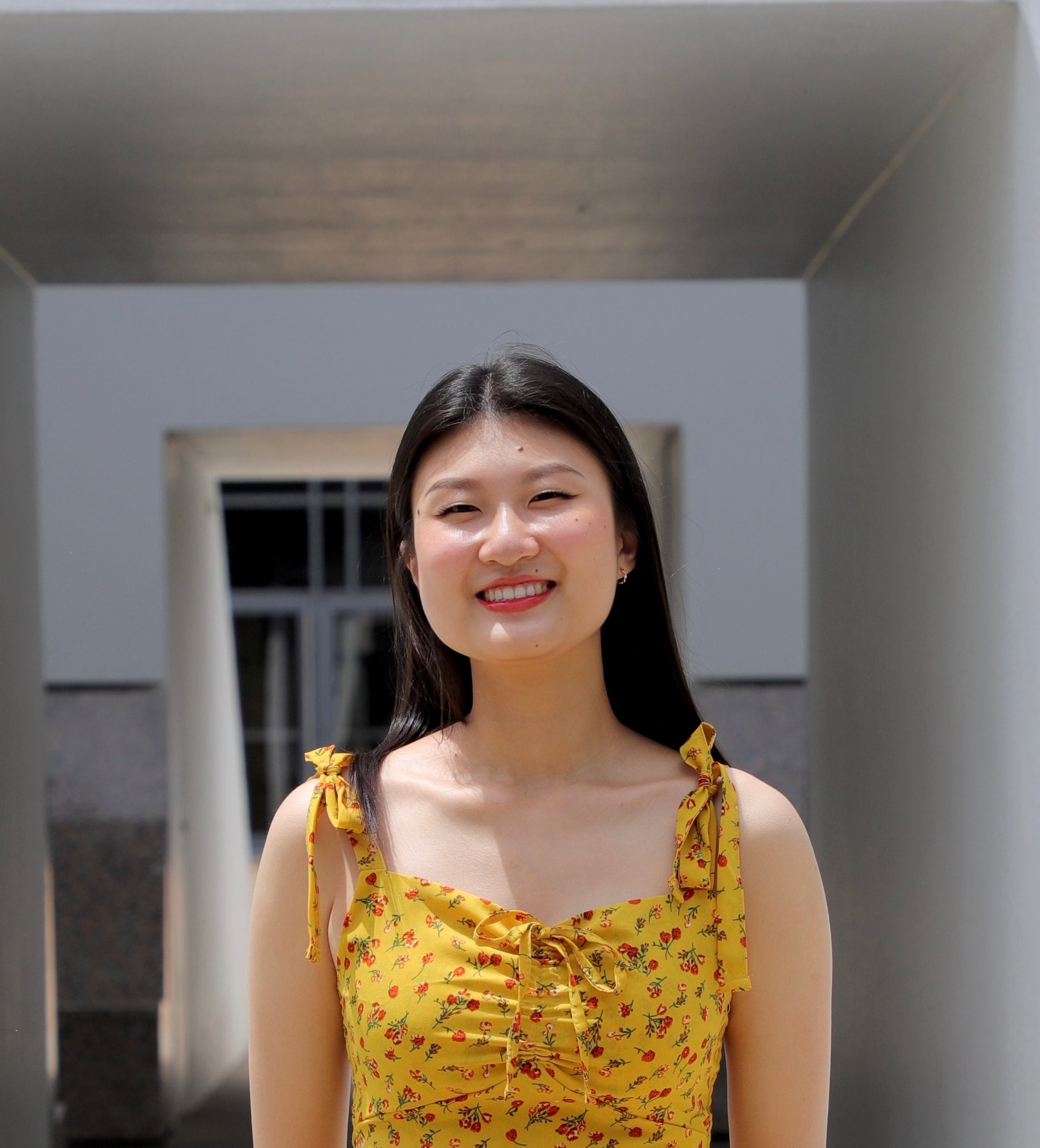 From sunny Las Vegas, Helen Tian is a junior at Sid Richardson College majoring in BioSciences (Cell Biology and Genetics) with a minor in Sociology. As an EcoRep and a member of Sid's Eco-Committee, she is excited to work towards installing Greenware, host events at the Holistic Garden, as well as promoting eco-friendly practices and opportunities with her fellow EcoRep! Helen hopes to create more visibility and attendance with eco-events and sustainability options at Sid. In her free time, Helen enjoys getting boba, exploring new restaurants, and hiking!
Anika Sonig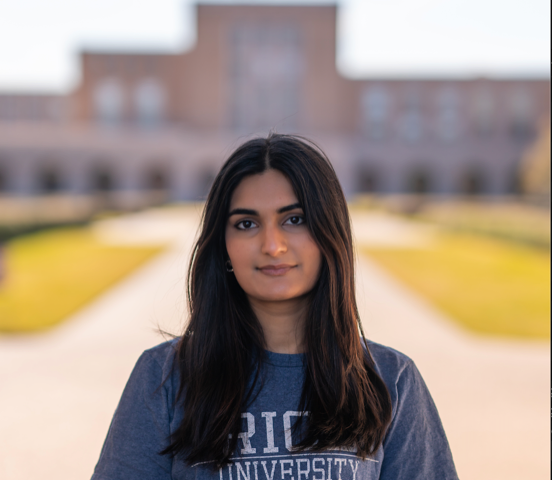 Anika Sonig is a rising junior at Sid Richardson College from Princeton, New Jersey, majoring in Cognitive Sciences and minoring in Biochemistry and Cell Biology. Passionate about sustainability on campus, she joined the EcoRep program in the spring of her freshman year to collaborate with other students to promote environmental education and awareness. Last year, she co-founded the first Sid Ecocommittee and helped with the Moonshot Composting pilot program. In the future, she hopes to work to create a terrace garden, promote composting, and advocate for the adoption of electric vehicles on campus. In her free time, Anika loves baking, swimming, and exploring coffee shops around Houston with her friends.
Wiess College
Madeleine Cluck

Madeleine is a senior from Tomball, Texas (basically Houston) and is majoring in Biosciences and English. She started the role of EcoRep spring 2021 and is excited to work on projects involving gardening and composting. In her free time she enjoys running and hiking.
Rebecca Yee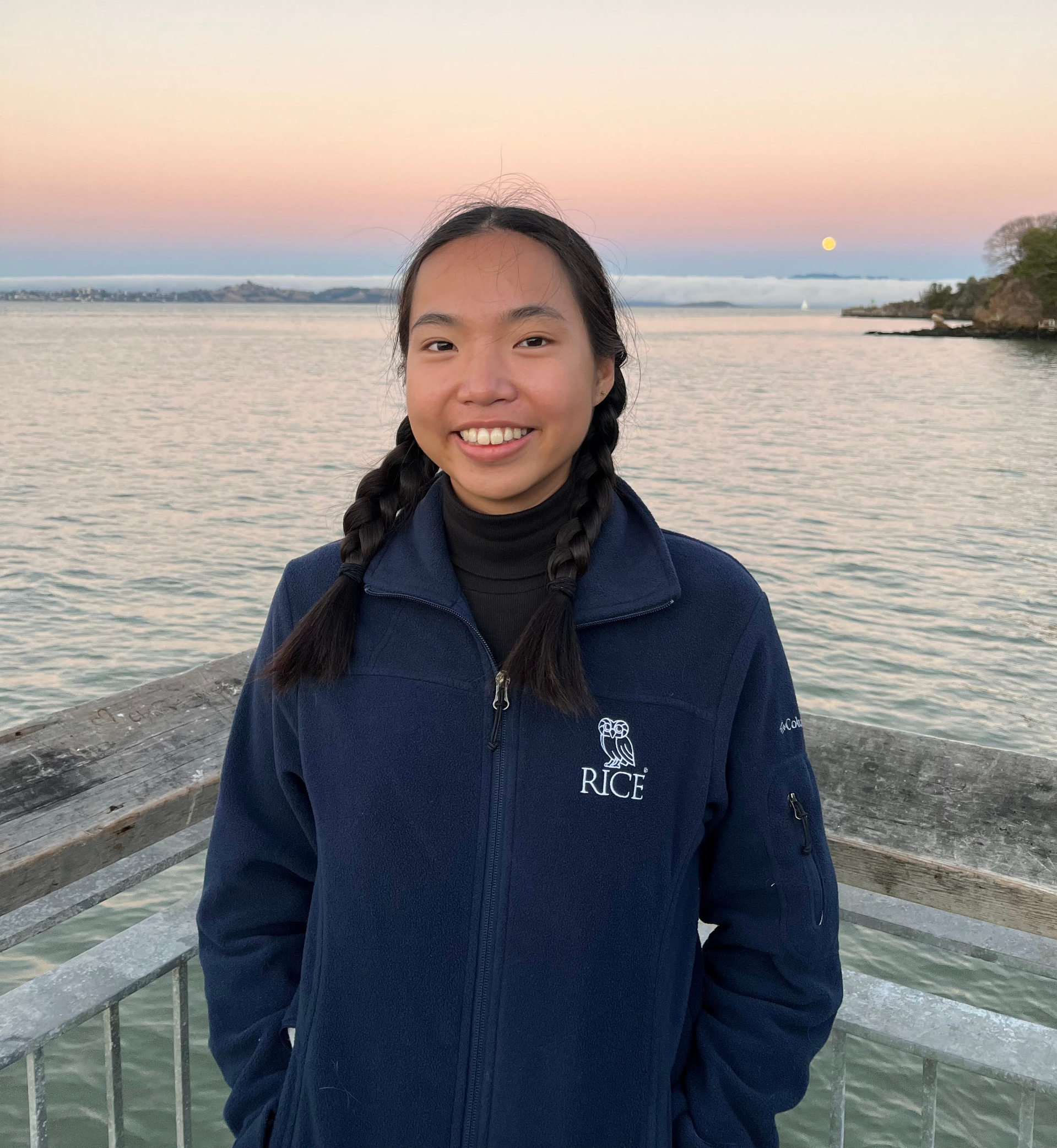 Rebecca Yee is a junior at Wiess College majoring in Cognitive Science and minoring in Business. She is originally from Pearland, TX (20 minutes south of Rice campus). She is excited about engaging the Wiess community with sustainability efforts outside of campus and planning events that encourage waste reduction. In the past with her co-EcoRep, she has educated students about composting and recycling, hosted clothing swaps, and organized trips to the Holistic Garden. In her free time, Rebecca enjoys going on runs around campus, reading fiction, and listening to Taylor Swift!
Will Rice College
Sierra Chen
Fondren Library
Hong-Ye Wang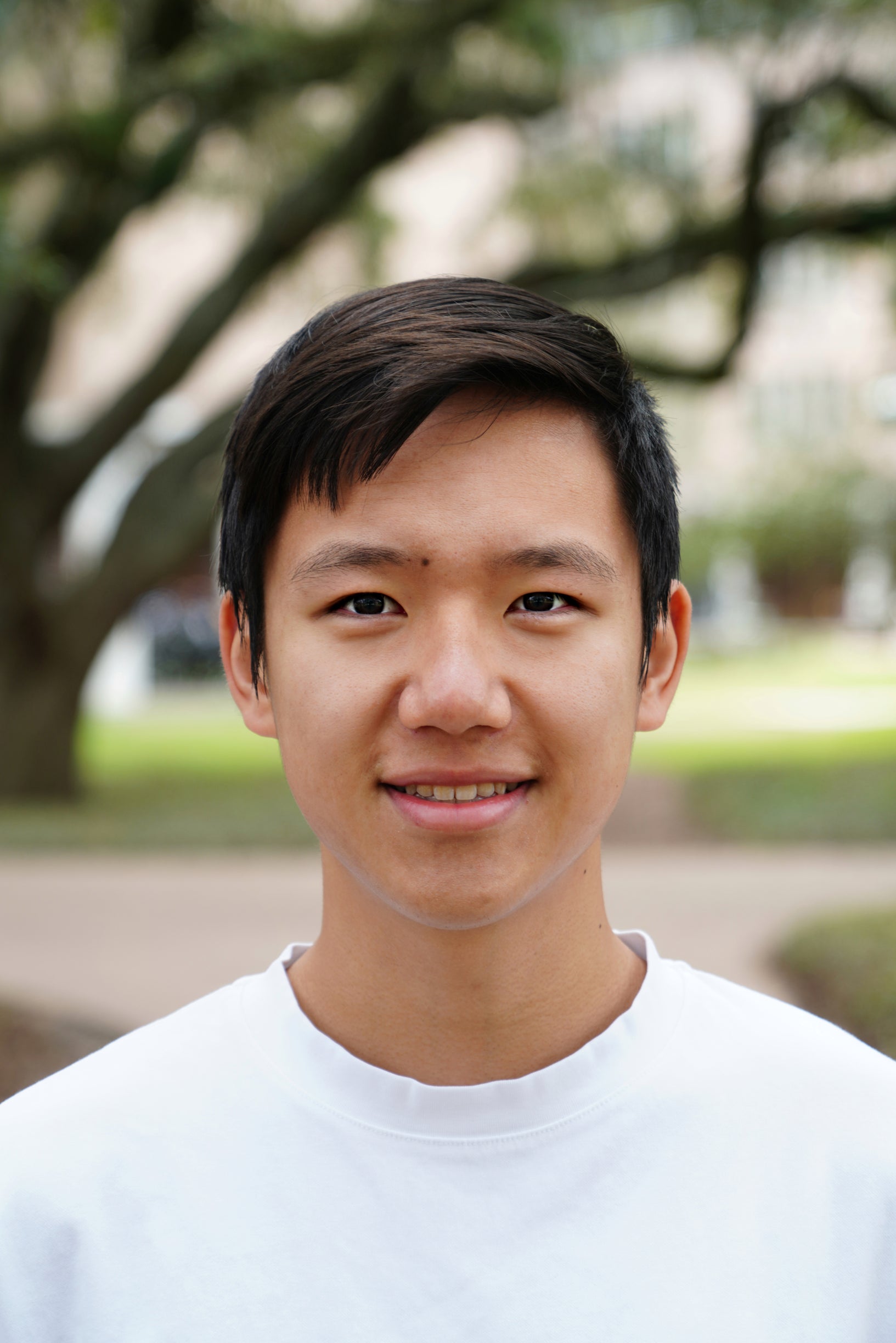 Hong-Ye is a Martel sophomore from Taiwan majoring in Electrical and Computer Engineering. He has been working as the Fondren Eco Rep since Spring 2022. Together with the Fondren Green Team, he works on engaging Fondren staff with sustainability activities such as the Green Department Initiative and raising environmental awareness through Fondren's resources. This year, the Fondren Green Team's primary goal would be to highlight Rice's impressive and diverse environmental research efforts. In his free time, he enjoys brewing coffee, playing guitar, and exploring Houston's food scene.