2020-2021 Head Eco-Reps
Christine Zhao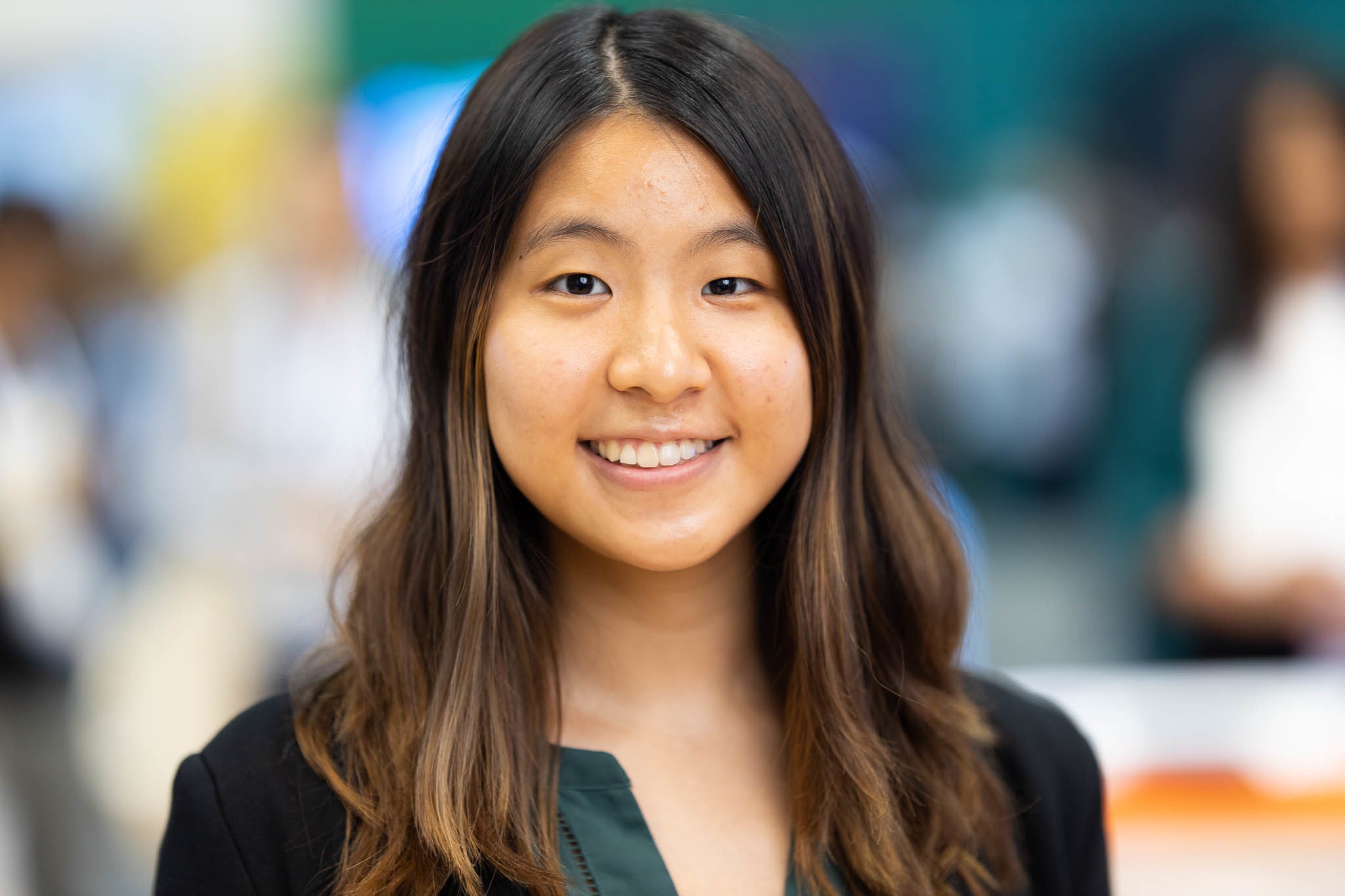 Christine Zhao is a rising senior studying Statistics, minoring in Environmental Studies at Hanszen College and has been serving as an Eco-Rep since March of her freshman year. She's been passionate about creating a better world for the next generation since she was in elementary school cleaning up parking lots on Earth Day. Sustainability for her is synonymous with improving society overall: we need to improve the environment we live in to extract its resources responsibly in the future. Her proudest achievement as Eco-Rep was switching the servery's use of all-plastic containers to compostables by communicating back-and-forth with H&D over 3 months, ultimately diverting around 250,000 gallons of plastic from landfill. She hopes to extend a philosophy for conscious consumerism (Eco-Rep wide with its projects but also with individuals) as Head Eco-Rep next year & ultimately transition Rice into using reusable plastic takeout containers, like it's done at Georgetown and UT, instead of disposables. In her free time, Christine most enjoys most spending time with friends, then exercising, watching Gilmore Girls/Friends (again), and enjoying Houston's spectacular Chinese food.
Lucy Revercomb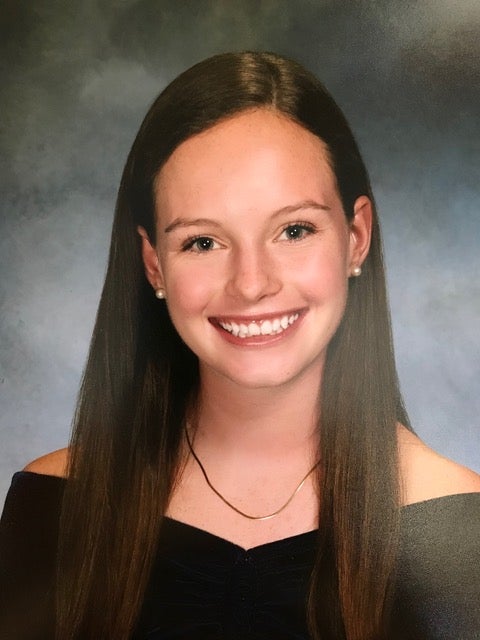 Lucy Revercomb is a rising senior at Baker college majoring in Biochemistry and Cell Biology and receiving a certificate in Language and Intercultural Communication in Spanish. She began her involvement with the Eco-Rep program as Eco-Rep of Baker March of her freshman year and now serves as Co-Head Eco-Rep. She is passionate about educating others on sustainable lifestyle changes and helping them to find enjoyable ways they can immerse themselves in and protect the environment around them. Her proudest achievement as Eco-Rep was constructing an herb garden at Baker that provides herbs to the servery and teaches students about the holistic benefits of gardening. As Head Eco-Rep she hopes to help guide the overall transition back to reusables as the COVID situation improves. In her free time she enjoys playing tennis, doing yoga, and exploring Houston with her friends.
Head Eco-Reps 2020-2021
Aurora Kessler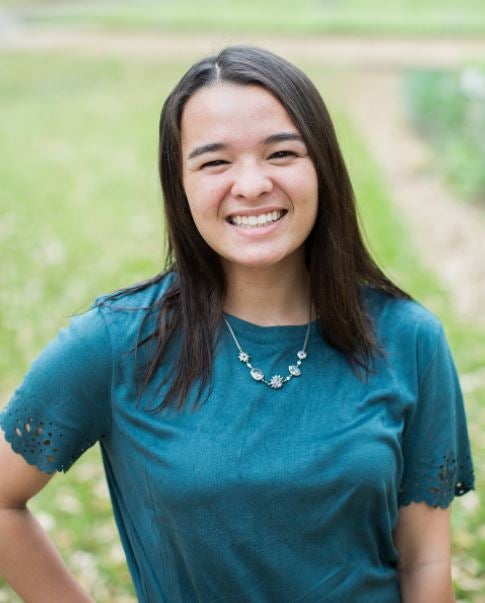 Sam Holloway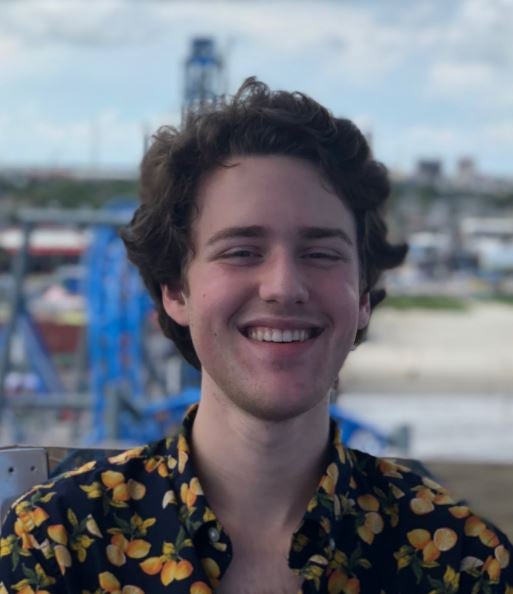 Aurora is part of the class of 2021 at Brown College studying Anthropology with a minor in Environmental Studies. She hails from the Austin, TX area, but has since fallen in love with Houston and its environmental community, having worked not only with the Rice Sustainability Office, but also with Air Alliance Houston and Plant It Forward Farms. In her free time, Aurora is part of the Rice Women's Club Soccer Team and enjoys reading.
Sam is also part of the class of 2021 at Brown, studying Cognitive Science with a minor in Neuroscience and planning to attend law school after graduating. He grew up in Oklahoma City, OK, but has enjoyed Houston very much and has taken advantage of as many civic engagement and sustainability opportunities as possible while here. Sam is also involved in campus activities ranging from making coffee at Rice Coffeehouse to coordinating Urban Immersion to chairing the Rice Honor Council. Both Aurora and Sam previously served together as Eco-Reps at Brown, where they learned about Rice's current sustainability initiatives and how those interface with student life. Now, they are continuing their partnership as Co-head Eco-Reps for 2020 - 2021.
Baker College
Sabrina Bisaga
Originally from Chicago and a member of Baker College, Sabrina Bisaga is majoring in Civil and Environmental Engineering with a minor in Environmental Studies. She is interested in environmental remediation in the context of Houston's chemical waste problem. In her free time, she likes to rethink her life decisions and check the Rice dining page. 
Calista Ukeh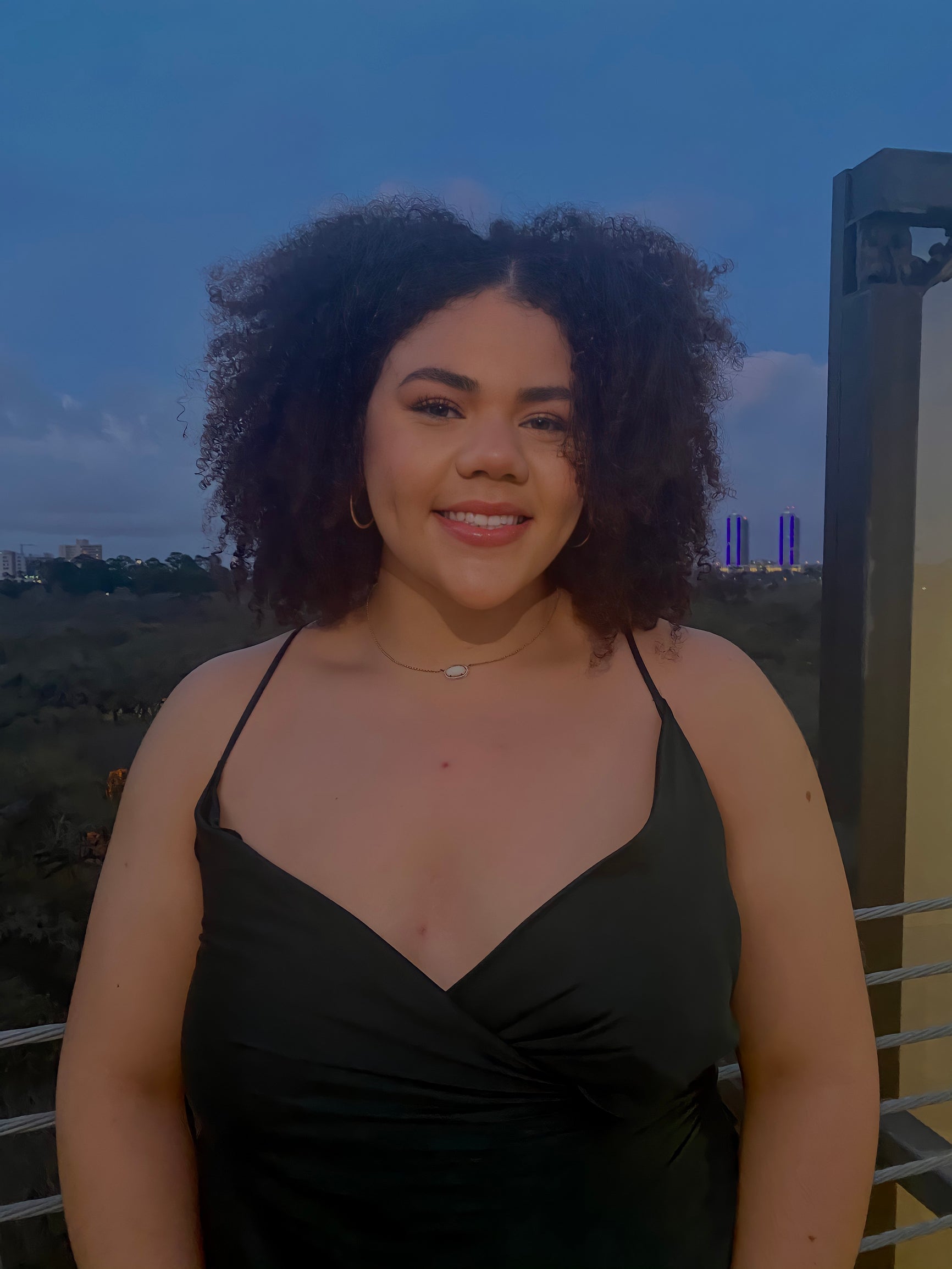 Calista Ukeh is a current Junior and proud Bakerite looking forward to serving as one of the Eco Representatives at Baker College. She is majoring in Social Policy Analysis and pursuing a double minor in Medical Humanities and Anthropology. Through this role, Calista hopes to continue the strong sense of community at Baker through environmentally-focused group initiatives as well as provide accessible and digestible education programs on issues such as environmental awareness, advocacy and lifestyle changes. Aside from this role, Calista enjoys being involved in her own community through music, meeting new people, photography and skating. If you have any questions, suggestions or random topics that you would like to discuss, feel very free to reach out! 
Grant Parajuli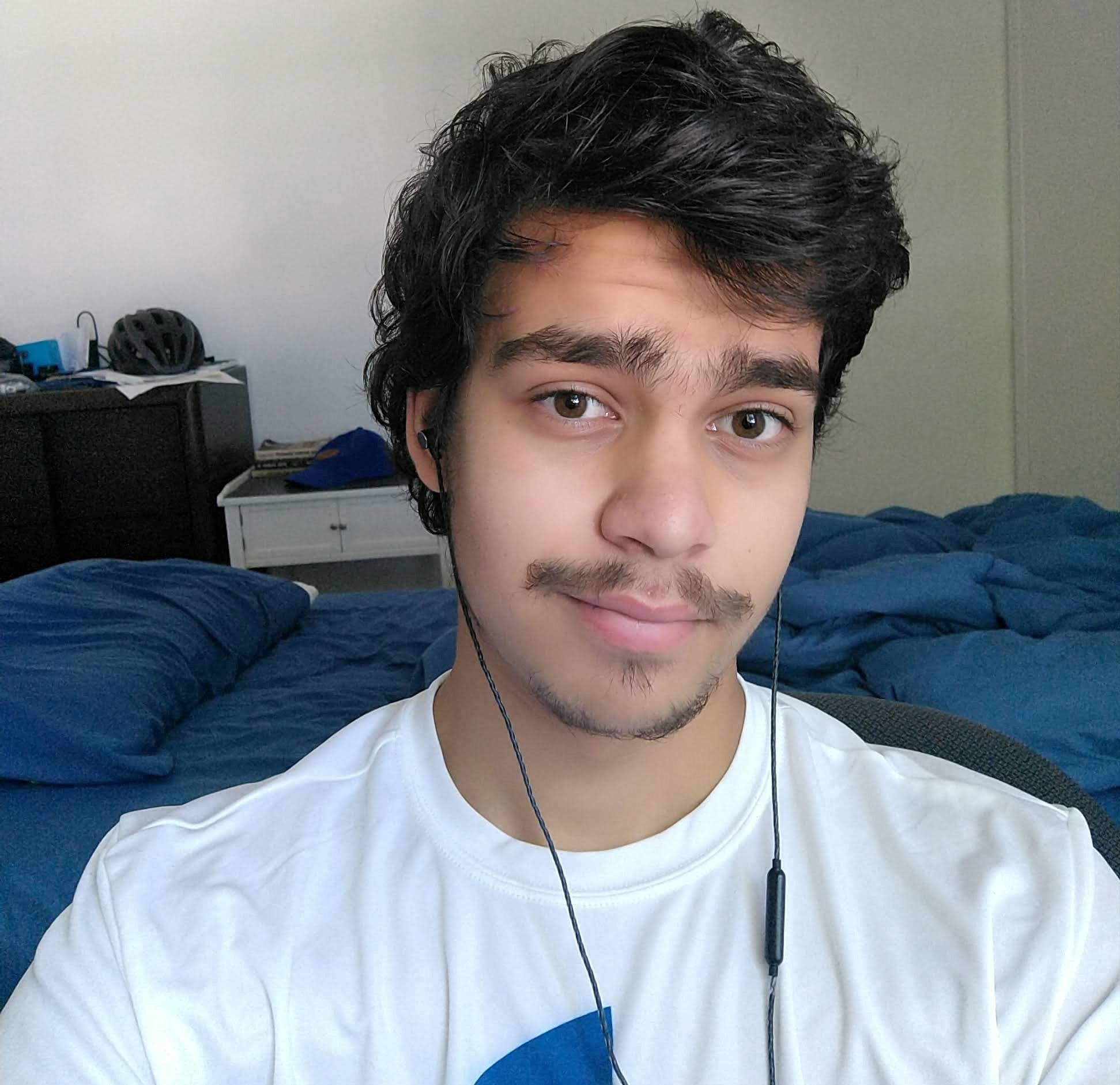 Grant Parajuli is a rising Junior at Baker College majoring in Earth, Environmental, and Planetary Sciences. He joined the Eco-Rep program to spread awareness about environmental issues at Baker and learn more about sustainability problems at Rice. He also hopes to encourage Bakerites to lobby with Congress for environmental policy legislation. In his free time, he likes to listen to music, play bass guitar, and explore Houston.
Will Rice College
Matthew Castrillon

From Atlanta, Georgia, Matthew Castrillon is a Will Ricer in the class of 2023 studying Economics and Sport Management with a minor in Environmental Studies. As one of the incoming EcoReps for Will Rice, Matthew is excited to see what structural and long-standing improvements he can make for the college whether it's finding energy conserving appliances or helping his fellow students make small but significant changes in their college lives. Most of all Matthew is looking forward to making eco-friendly practices and ways of thinking popular at his college. Some events he'd like to put on are film and discussion nights, green product giveaways, and eco-game nights! In his free-time Matthew enjoys hiking new and old trails alike, playing some footie, watching Atlanta sports or going out with friends.
Sierra Chen
Kelsey Evans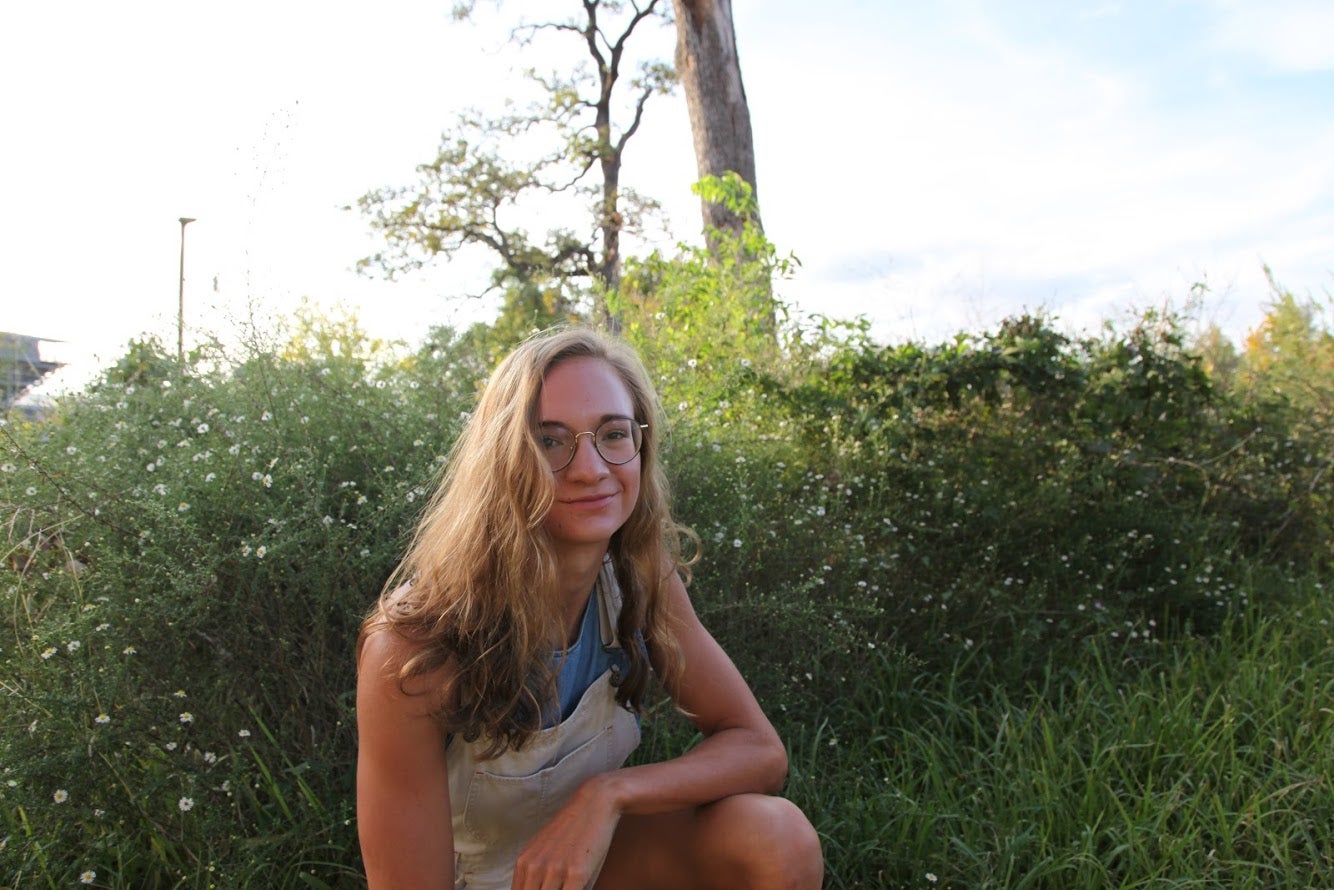 Kelsey Evans is a Will Rice senior studying English and Environmental Studies. As an Eco-Rep, Kelsey strives to help her peers engage in sustainable practices that challenge waste and materialism cultures. Kelsey hopes to facilitate conversation centered on important issues, including the politics of climate change and environmental justice.  Kelsey also aims to engage with the greater Houston community and foster Rice's connections to local nonprofits and environmental causes. Lastly, she loves to be outside gardening, and regularly plans and hosts gardening days at Will Rice. In her free time, she enjoys swimming, running, meandering a good trail, and bumbling over poetry.Madeleine is a sophomore from Tomball, Texas (basically Houston) and is majoring in Biosciences and English. She just started the role of EcoRep spring 2021 and is excited to work on projects involving gardening and composting. In her free time she enjoys running and trying to learn embroidery (hopefully this will become more than just a quarantine hobby.)
Hanszen College
Sophie Prieto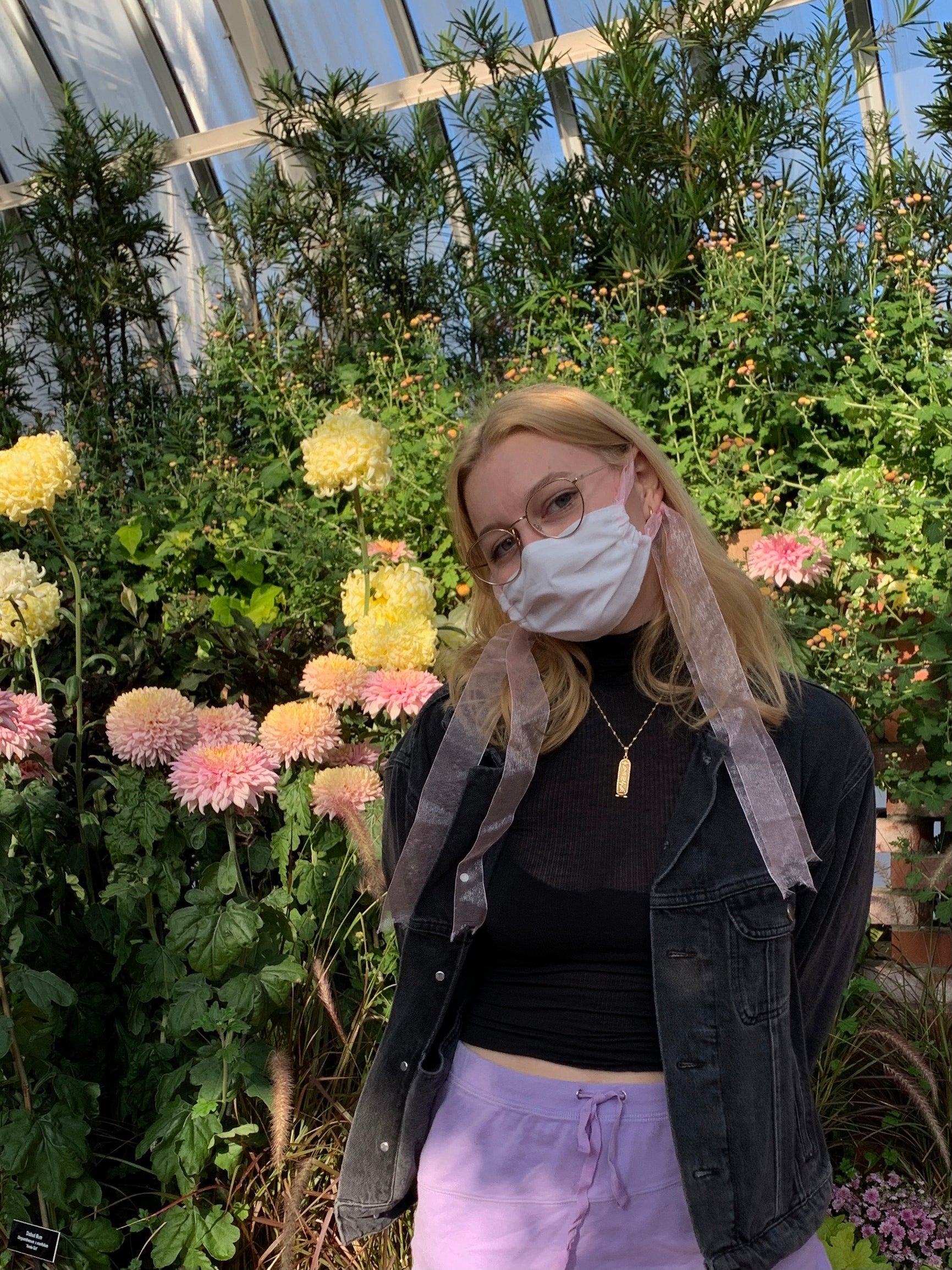 Sophia Prieto is a sophomore working towards a major in Statistics with a minor is Data science and Environmental studies. Working as an Eco Rep has been such an important part of her rice experience, and she hopes to continue making the university a greener and more sustainable place. In the coming years, she hopes to help Hanszen transition away from disposable plastics, lessen their energy usage and host more events about sustainability and the environment. She is passionate about teaching others about how to live sustainability and believes that cultural shifts and policy changes are the most important ways we can tackle climate change. During her free time, she enjoys weight lifting and cycling, knitting, and exploring Houston's restaurant and bar scene.
Hope Moustakakis
Hope Moustakakis is a rising junior studying Chemical and Biomolecular Engineering with a minor in Environmental Studies. As an Eco-Rep at Hanszen, she is excited to help create green spaces at her college and engage with the Hanszen through events and outreach. Hope firmly believes in taking an intersectional approach to environmentalism and hopes to share this with Hanszen and the broader Rice community. During her free time, she enjoys her plants, thrifting, and trashy television.
Wiess College
Madaleine Cluck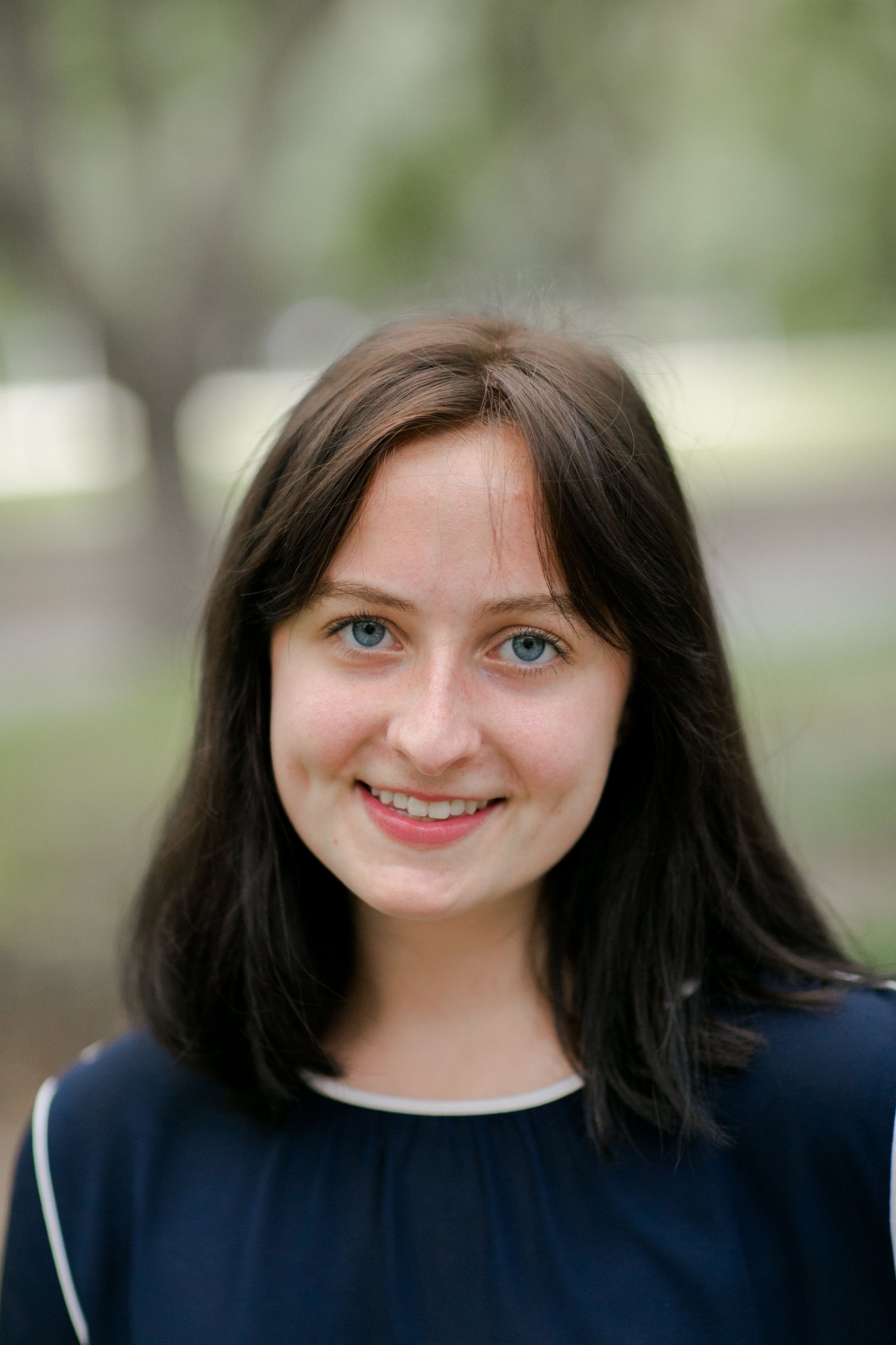 Madeleine is a sophomore from Tomball, Texas (basically Houston) and is majoring in Biosciences and English. She just started the role of EcoRep spring 2021 and is excited to work on projects involving gardening and composting. In her free time she enjoys running and trying to learn embroidery (hopefully this will become more than just a quarantine hobby.) 
Rebecca Yee
Rebecca Yee is a rising Wiess sophomore from Houston, studying Computer Science and Linguistics. She is one of Wiess' new EcoReps, and she is most excited to spread environmental awareness around Wiess through waste reduction efforts, the construction of a college garden, and the revival of a college eco-committee! In her free time, Rebecca enjoys running, jigsaw puzzles, and listening to Taylor Swift.
Ella Segal and Arisa Sadeghpour

Ella Segal and Arisa Sadeghpour, Wiess' co-Eco Reps, are both very excited to join the team. As freshman they were both part of Wiess' Eco Committees, and now as juniors, they're excited to continue working together to make Wiess and Rice more sustainable. Arisa is studying Computational and Applied Mathematics while Ella is studying Ecology and Evolutionary Biology. Their main goals for this year are to make Wiess' resuable greenware program stronger, create more Wiess environmental events, and facilitate an eco committee like the one that got them involved last year!  
Jones College 
Tasneem Mustafa

Hailing from Southern California, Tasneem Mustafa is a rising senior at Jones College, studying Bioengineering and minoring in Global Health Technologies. As EcoRep, she is interested in overall environmental education and hopes to host more outdoor environmental events for her fellow Jonesians. She also hopes to help continue with Rice's goals of waste reduction and help integrate reusables into Jones activities. As head of Jones' environmental committee, she is looking forward to helping other Jonesians' sustainability goals come to fruition. She's excited to help make Rice more sustainable and more environmentally aware!
Vishnu Susheer
Vishnu Susheer is a rising sophomore at Jones studying Neuroscience and Cognitive Science, and will be beginning his contributions as an Eco-Rep this Fall. He primarily intends to augment Jones' (and Rice's) current reusables and waste reduction initiatives as well as explore composting options. Additionally, he plans on informing his local community about issues associated with improperly regulated animal husbandry and fishing. In his free time, Vishnu loves playing chess, the trombone, exercising, and spending time with friends and family. 
Brown College
Lingkun Guo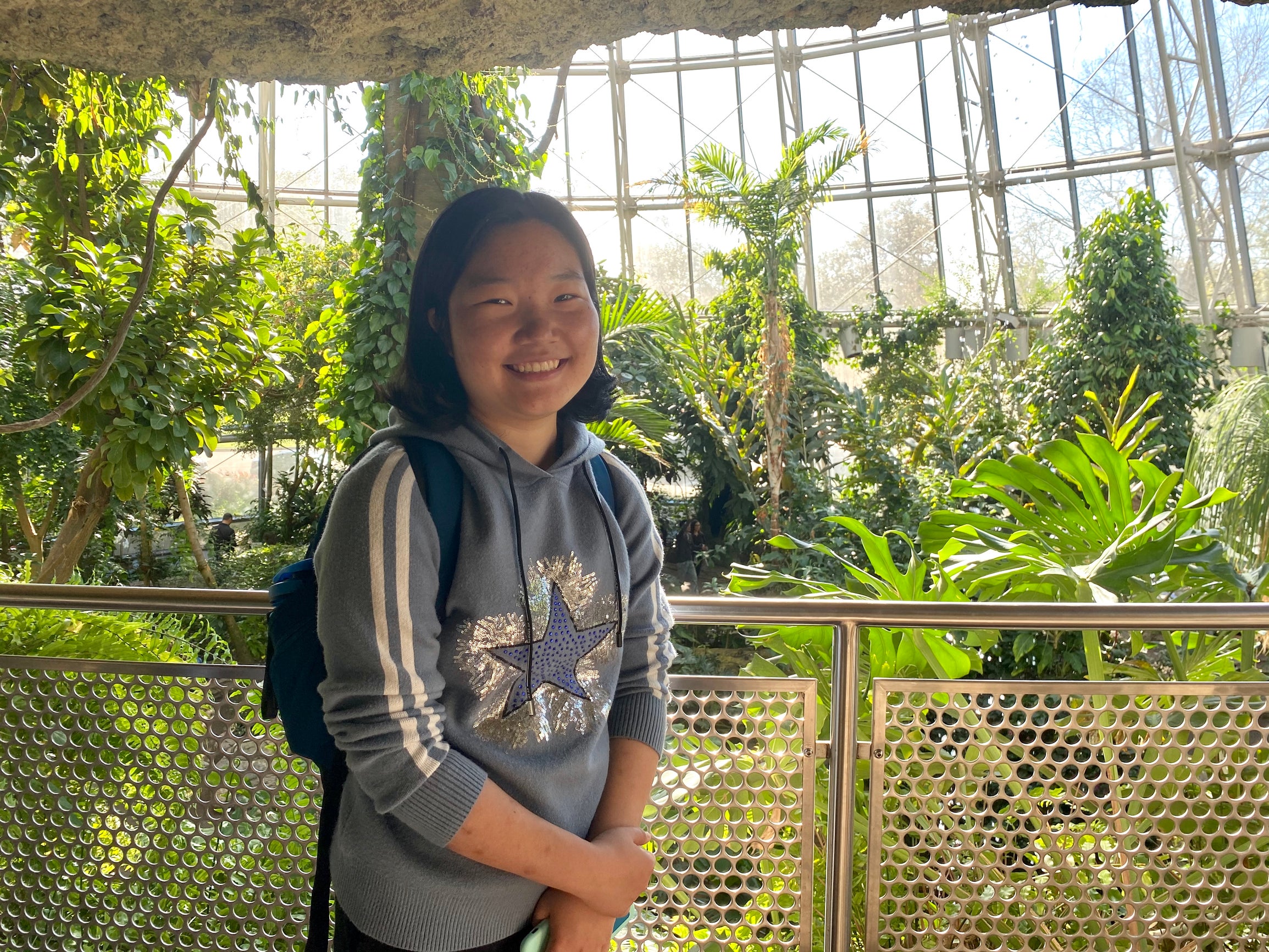 Lingkun Guo is a sophomore from Brown majoring in Earth, Environmental, and Planetary Sciences. As an Eco-Rep, she is interested in starting campaigns in her college to help other members of the community become more conscious about the environmental impact of their decisions. Lingkun enjoys spending time in the Holistic Garden at Rice as well as taking long walks around campus to appreciate the nature around us.
Amelia Moncayo-Reyes
Amelia will be starting her junior year as a Civil Environmental Engineering major as a proud Brown Eco-Rep. She is looking forward to helping other Brownies create their personal sustainability goals, and hopes to restore the eco-committee to serve as a college-wide environmental conscience. Through her research in and outside of school, Amelia has learnt a lot about soil health and carbon sequestration, so reach out if you're ever interested in these conversations! She also enjoys swimming (badly) and dancing through various clubs on campus.
Lovett College
Tanvi Jadhav 


Tanvi Jadhav is a senior at Lovett College studying History, with minors in Sociology, and Politics, Law and Social Thought. As an eco-rep, she has worked to provide reusable alternatives for students, started an eco-committee at Lovett and planned a garden for the college's quad. She is passionate about sustainability and working on projects that create better systems and green spaces for students. In her free time, you can find her making coffee, reading and trying new foods.
Joshua Harper
Joshua Harper is a rising junior at Lovett College pursuing Electrical Engineering. In his first year as an Eco-Rep, he hopes to maintain sustainability projects already established at Lovett, such as a vegetable and flower garden by Seibel Servery, and help others to lead more sustainable and eco-friendly lives. When not hard at work in Fondren Library, he enjoys painting and playing guitar.
Kelly Huang
Kelly Huang is a rising junior from Northern Virginia studying Computer Science and Philosophy.  She joined the Eco-Rep program because she believes that environmental education empowers individuals to make informed choices about what they consume and how they consume. During her first year as a Eco-Rep, the Lovett Eco-Rep team and its newly established Lovett Eco-Committee started building a vegetable and flower garden in the quad next to Seibel, transitioning the Lovett community away from disposable plastics, and hosting environmental trivia activities. Kelly is excited to continue serving as Eco-Rep and helping individuals find practical ways to incorporate sustainability and environmentalism into their daily lives! Kelly encourages you to say hello, especially if you have any ideas for the Eco-Reps, but also if you share her love for sunrise hikes, working out, and baking bread.
Sid Richardson College
Helen Tian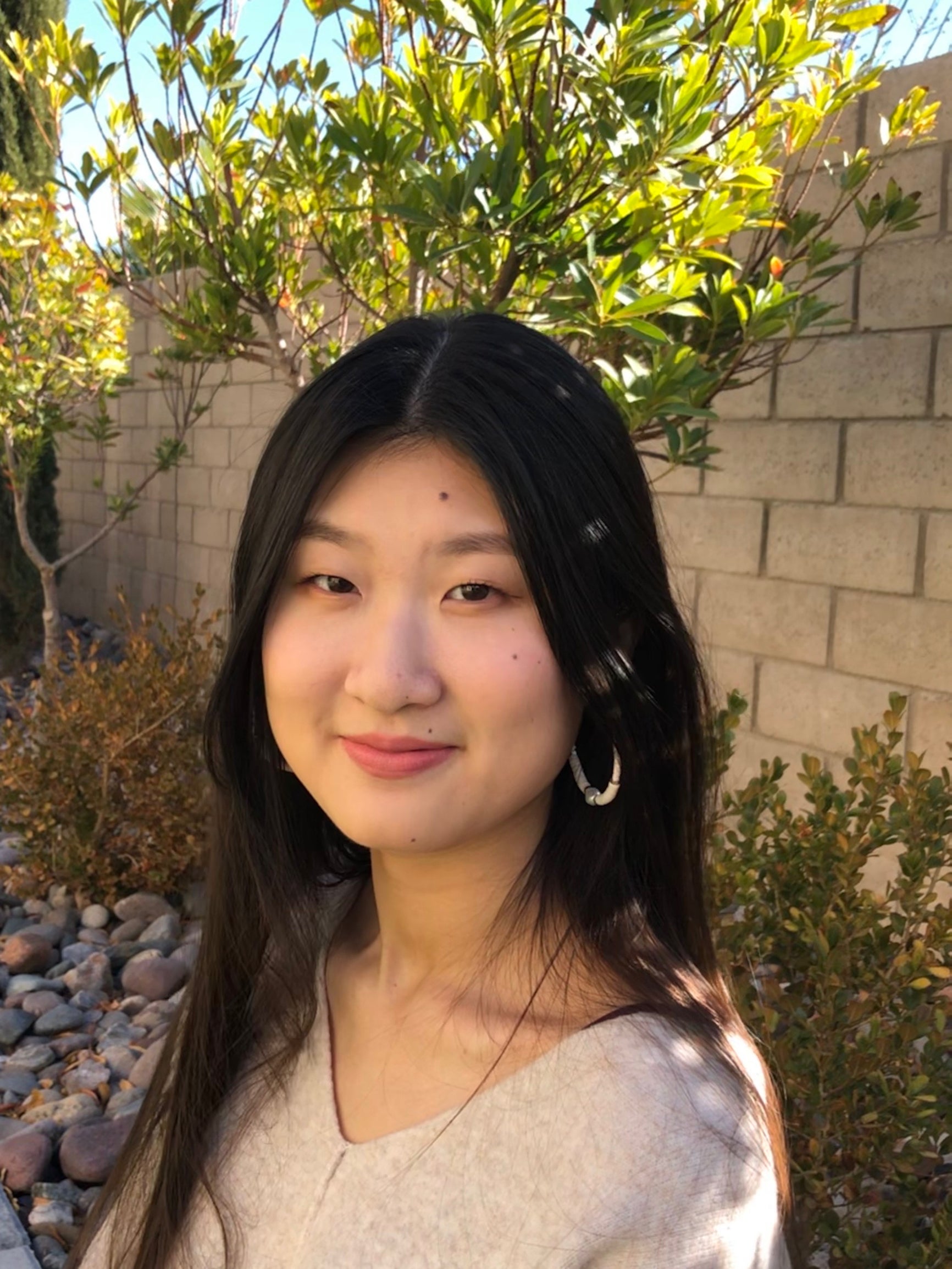 From sunny Las Vegas, Helen Tian is a sophomore from Sid Richardson College majoring in BioSciences with a minor in Sociology. As an EcoRep and a member of Sid's Eco-Committee, along with her fellow EcoRep, she is excited to work towards creating a terrace garden at Sid, creating eco-friendly merch, composting, as well as promoting eco-friendly practices! Helen hopes to create more visibility and attendance with eco-events and sustainability options at Sid. When not doing her duties as Sid Senator and working on cranking through her academics, Helen is passionate about art, hiking, and listening to indie pop!
Anika Sonig
Anika Sonig is a rising junior at Sid Richardson College from Princeton, New Jersey, majoring in Cognitive Sciences and minoring in Biochemistry and Cell Biology. Passionate about sustainability on campus, she joined the EcoRep program in the spring of her freshman year to collaborate with other students to promote environmental education and awareness. Last year, she co-founded the first Sid Ecocommittee and helped with the Moonshot Composting pilot program. In the future, she hopes to work to create a terrace garden, promote composting, and advocate for the adoption of electric vehicles on campus. In her free time, Anika loves baking, swimming, and exploring coffee shops around Houston with her friends.
Martel College
Ayaka Hoshida
Ayaka Hoshida is a rising sophomore from Dallas, TX and is majoring in Mechanical Engineering and Business. As an Eco-Rep from Martel, Ayaka is super excited to create sustainable and eco-friendly solutions for her residential college including a composting system, replacing plastics with reusable options, and a community garden. She is also passionate about raising environmental awareness in the Rice community since it is the collective efforts of individuals that count! In her free time, Ayaka enjoys going on walks, making smoothies, and doing crossword puzzles.
Danielle Keranen
Danielle is a rising junior at Martel studying civil and environmental engineering. She loves the outdoors and is excited to spread the word about sustainability as a new Eco-Rep. Some of her goals are to make environmental awareness more accessible and to have more eco-conscious events that provide space for both conversation and fun. Outside of classes you'll probably catch her biking around, making new spotify playlists, or indulging in spicy food.
Roy Phillips 
Roy Phillips is a senior from Martel majoring in electrical engineering and cognitive sciences with a minor in neuroscience. He has served as Martel's ecorep since 2019 and is passionate about waste reduction and raising awareness for sustainability. During his time as an EcoRep he has expanded the EcoWare program, package recycling, and the environmental committee's visibility within the college. He has also overseen projects including several Freecycle drives and customized reusable utensil and totebag giveaways. During his free time, he enjoys playing baseball for the club team, discovering new music, and exploring the food scene in Houston.
Karen Shore
Karen Shore is a junior double majoring in Kinesiology and Spanish. Freshman year, while on the SA Environmental Committee, she started a project to reduce the use of excess air conditioning in classrooms and buildings, which she will apply to Martel spaces this year. She is also excited to take part in the launch of greenware and hopefully motion-sensing lights in public spaces, as well as work on educational projects to improve food waste, recycling, and energy use in our daily lives.
McMurtry College
Clara Ursic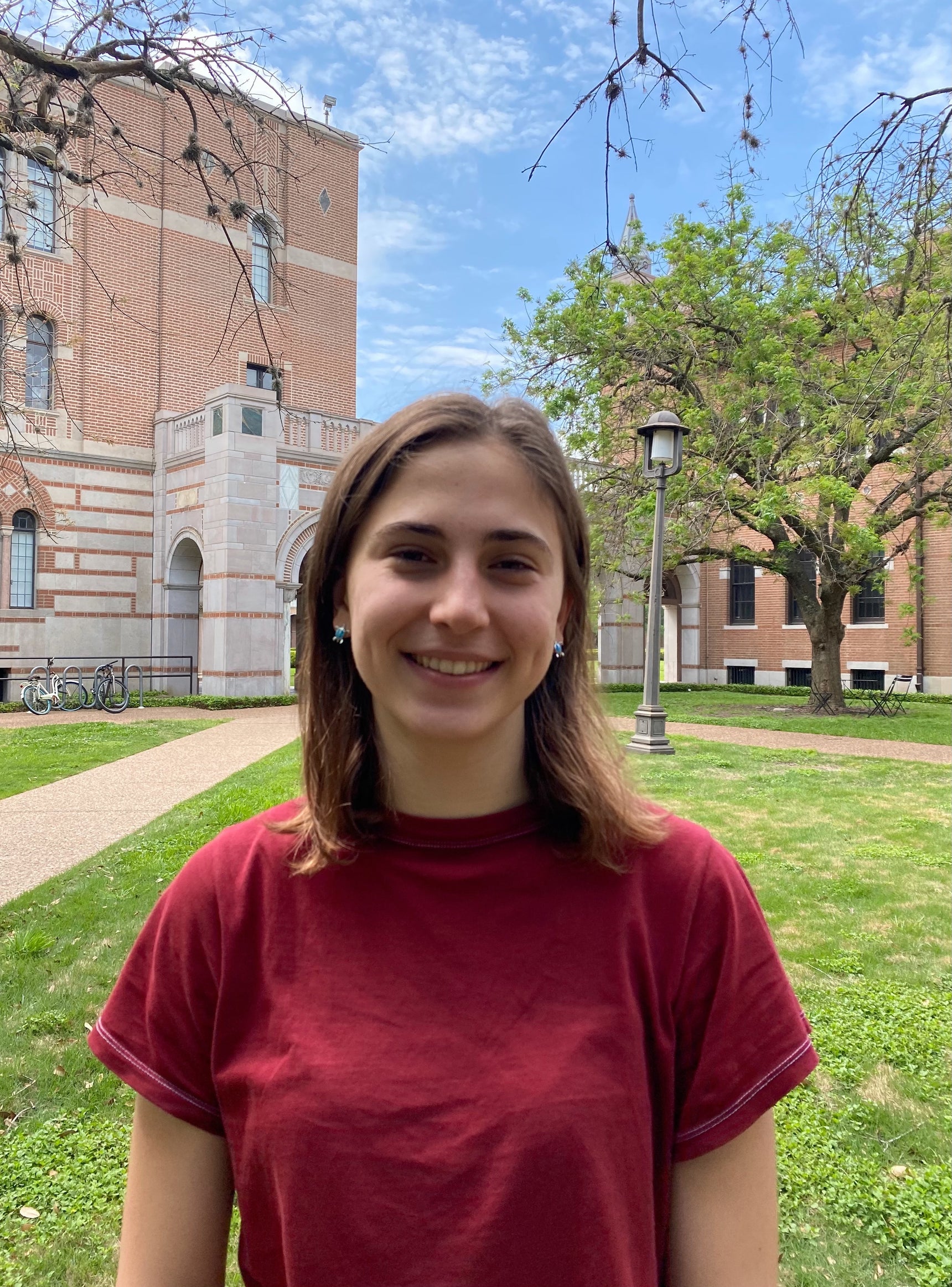 Clara Ursic is a rising sophomore from Washington state studying astrophysics and linguistics. As a new McMurtry EcoRep, she is eager to bring composting to Murt, start a vegetable garden in the quad, revitalize McMurtry's environmental committee, and help improve environmental awareness and education at Rice as a whole. During her free time, Clara enjoys reading, playing tennis, hiking, and cooking.
Angie Fan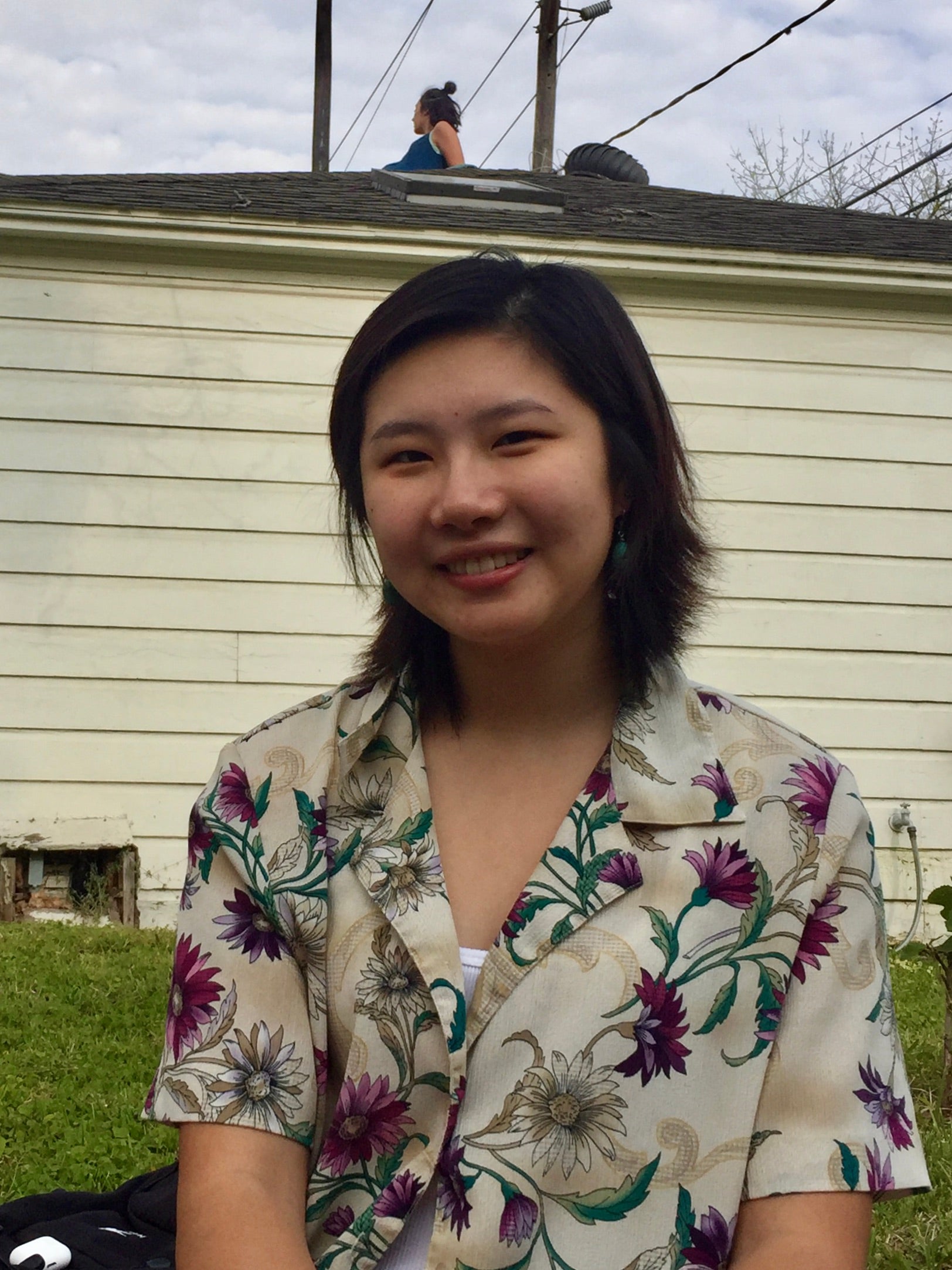 Angie Fan is a rising junior at McMurtry studying Cognitive Sciences and minoring in Medical Humanities and Cinema Studies. She joined the Eco-Rep team last fall, and since then has been working to increase sustainability awareness and events around Murt. In the coming years, Angie hopes to start a garden and revive the environmental committee, in addition to other awesome initiatives. In her free time, she enjoys doing yoga, listening to music, watching adventure time, and hanging out with her friends.
Duncan College 
Vicky Liu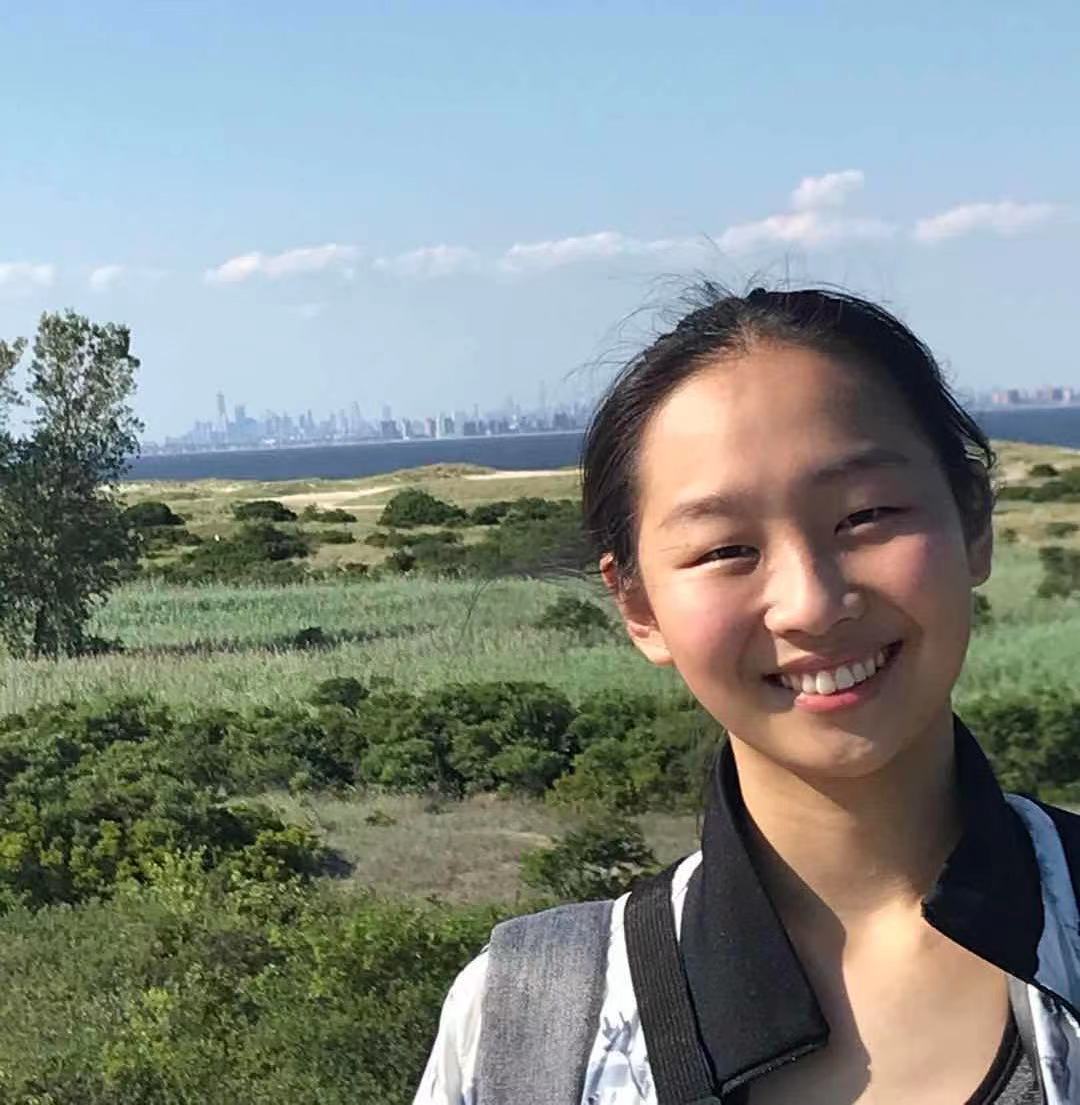 Vicky Liu is a rising sophomore majoring in bioengineering and minoring in data science. As the new Eco Rep at Duncan, her goal is to take care of the newly built garden, to increase sustainable energy usage on campus, and to encourage everyone to join the collective action for environmental protection. If there are enough interests and resources to support, she hopes to start and maintain composting in Duncan. In addition to her devotion in academics and this Eco Rep position, you will find her bird watching on campus and jogging along the outer loop. She welcomes others to chat with her, especially if you would like to share some thoughts or have questions about sustainability.
Fondren Library
Ashley Fitzpatrick
Ashley Fitzpatrick is a (rising) senior at Martel studying Environmental Science and Anthropology. She is the current EcoRep for Fondren Library and serves on their Green Team. Her main responsibility is to implement the goals set in Fondren's Sustainability Plan, which she co-authored in 2019. This past year Ashley has worked with the Fondren Green Team to put on a variety of events focused on environmental justice. Outside of this role, Ashley is the president of Rice Environmental Society and has been an advocate for CTIS reforms through the SA and SAFE Office.