Head Eco-Reps
Sarah Silberman
Sarah Silberman, one of this year's Co-Head Eco-Reps, is a senior from Wiess majoring in History and French. This year she is hoping to strengthen both the impact of Eco-Reps on campus and the internal structure of the program. One of her main passions is spreading the knowledge of how to live an environmentally friendly lifestyle as a student (and beyond!). When not doing eco-y things or academics, Sarah enjoys exercising both in the gym and on the field as a linebacker in Powderpuff.
Allison Yelvington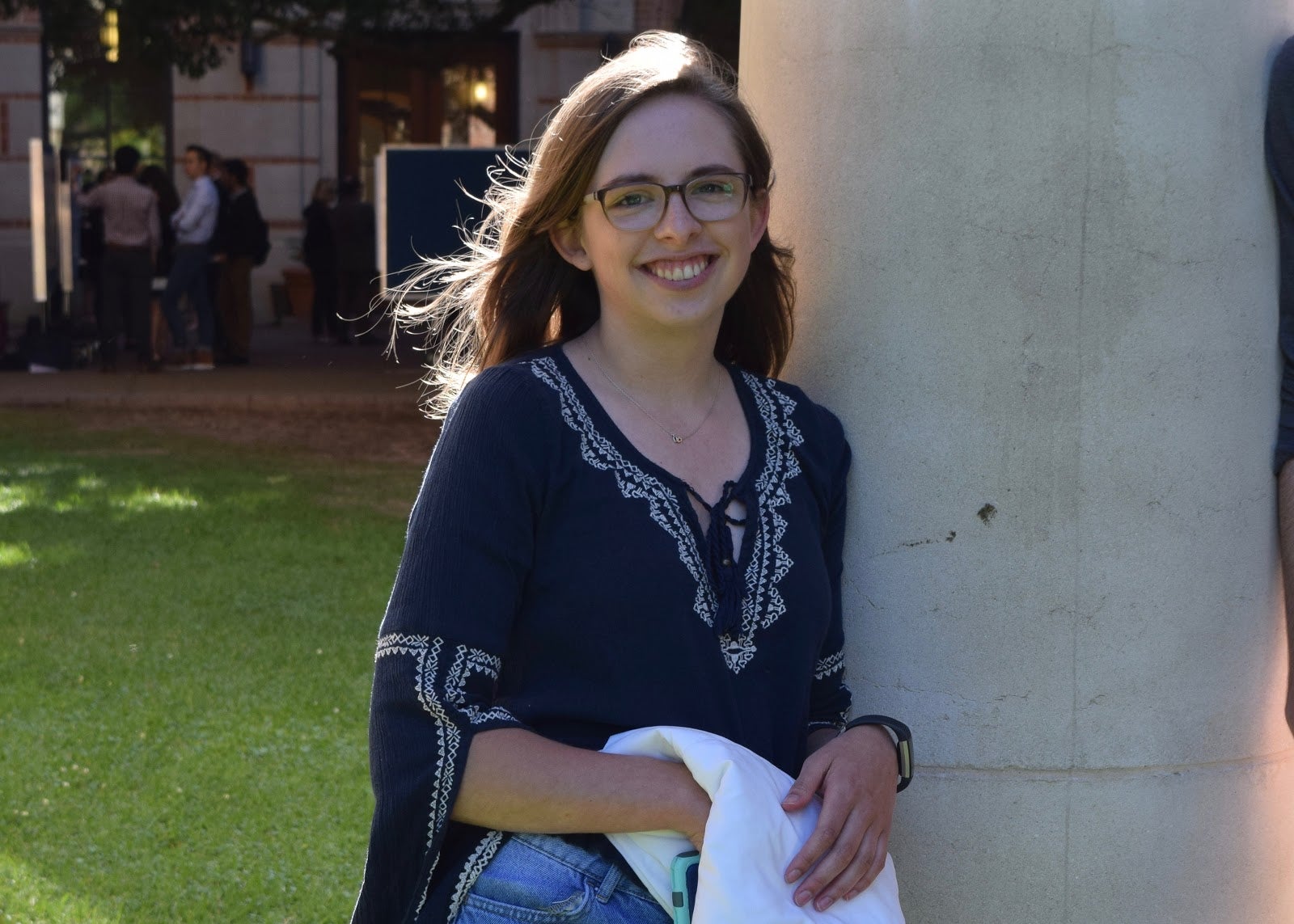 Allison Yelvington, this year's other Co-Head Eco-Rep, is a senior from Baker College majoring in Sociology and minoring in Environmental Studies. She is looking foward to working with Sarah to experiment with some new ideas for the Eco-Rep program and to encourage widespread participation in the Green Dorm Initiative. She is passionate about sustainability, both on and off campus and is very interested in the widespread impacts of climate change. Outside of the Eco-Rep program, Allison is also involved in Design for America.
Baker College
Sabrina Bisaga
Originally from Chicago and a member of Baker College, Sabrina Bisaga is majoring in Civil and Environmental Engineering with a minor in Environmental Studies. She is interested in environmental remediation in the context of Houston's chemical waste problem. In her free time, she likes to rethink her life decisions and check the Rice dining page.
Lucy Revercomb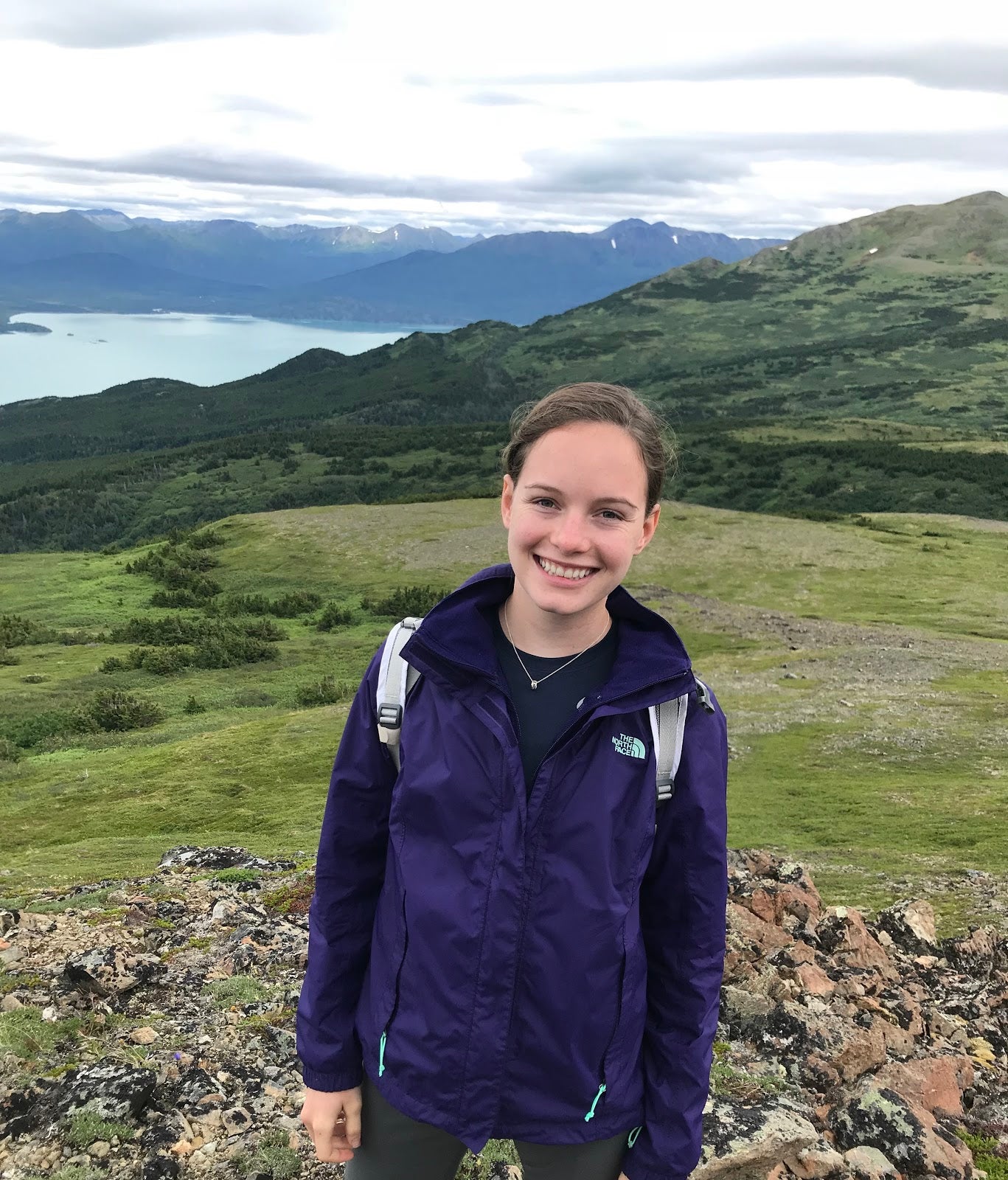 Lucy Revercomb is a sophomore from Baker College majoring in Biochemistry and Cell Biology. As an EcoRep she has hopes of starting a garden at Baker and teaching students about sustainable living and the benefits of gardening. In addition she wants to plan more price-reduced trips to the farmers market to encourage students to buy local foods. In her free time she enjoys hiking, biking, sailing, playing tennis, and just spending time outdoors!Lucy Revercomb is a freshman from Baker College majoring in Biochemistry and Cell Biology. As an EcoRep she has hopes of starting a garden at Baker and teaching students about sustainable living and the benefits of gardening. In addition she wants to plan more price-reduced trips to the farmers market to encourage students to buy local foods. In her free time she enjoys hiking, biking, sailing, playing tennis, and just spending time outdoors!
Will Rice College
Jessica Alanis
Jessica is a Senior at Will Rice studying Environmental Science interested in sustainability, education, and equality. Last year she enjoyed managing the e-waste, free cycling, and greenware initiatives. She is excited to work with her college and co-ecorep to make greenware a more well known norm and implement plastic bag recycling stations
Kelsey Evans
Kelsey Evans is a junior at Will Rice studying English, Psychology, and Environmental Studies. As an Eco-Rep, she is excited to help inspire her peers to be more environmentally friendly! This year, she is interested in promoting sustainability through waste reduction, gardening, and engagement with the Houston community. In her free time, she enjoys swimming, running, and exploring outside.
Hanszen College
Noor Osmani
Noor Osmani is a senior from Hanszen College studying Computational and Applied Mathematics. Noor joined the Eco-Rep program to promote sustainability in her college and inspire her peers to take initiative in minimizing their waste. She aims to reduce her college's waste this year by buying reusable cups for events that typically provide single-use cups, and also will coordinate a clothing exchange with neighboring colleges to encourage students to give their clothes rather than throw them away.
Christine Zhao
Christine Zhao is a sophomore at Hanszen College studying Computer Science. She loves her time spent as an eco-rep because she's surrounded by people just as passionate as she is about reducing the university's eco footprint. She's excited to implement ideas such as increased recycling bins, eco-campaigns within her college, and substituting disposal ware in the servery to get students to use resources efficiently and reduce waste in their community. Outside of her studies, she enjoys working out regularly, spending time with friends, and rewatching her favorite movies and TV shows (period dramas and good sitcoms like Friends).
Wiess College
Ella Segal and Arisa Sadeghpour
Ella Segal and Arisa Sadeghpour, Wiess' co-Eco Reps, are both very excited to join the team. As freshman they were both part of Wiess' Eco Committees, and now as juniors, they're excited to continue working together to make Wiess and Rice more sustainable. Arisa is studying Computational and Applied Mathematics while Ella is studying Ecology and Evolutionary Biology. Their main goals for this year are to make Wiess' resuable greenware program stronger, create more Wiess environmental events, and facilitate an eco committee like the one that got them involved last year!
Jones College
Patrick Brady
Patrick Brady is a Senior from Jones College majoring in Computer Science. He hopes to improve recycling awareness and encourage the use of Jones' new Greenware to cut down on usage of disposables. He hopes that more awareness about sustainability options can be added to O-Week for all students in the future. In his spare time, he enjoys teaching, running, board games, taking naps, and playing volleyball.
Tasneem Mustafa
Tasneem Mustafa and is a sophomore from Jones studying Bioengineering. As EcoRep, she is interested in overall environmental education and hopes to host more outdoors environmental events for her fellow Jonesians. She also hopes to help continue with Rice's goals of waste reduction and help integrate greenware into Jones activities. She's excited to help make Rice more sustainable and more environmentally aware!
Brown College
Sam Holloway
Sam Holloway is a junior studying Cognitive Science and biochemistry. This year, he will be helping Brown reduce electricity usage and waste generation within the college; He is also interested in developing ways to reduce waste from the servery. Please get in touch with me if you have any ideas for how to make Brown more sustainable!
Aurora Kesler
Aurora is a junior Anthropology major. She started as one of the Brown College Eco-Reps in Spring 2019. Additionally, Aurora is on the Rice Women's Club Soccer Team and one of the Brown O-Week 2019 Coordinators.
Lovett College
Jayson Taylor
Jayson Taylor is a senior from Lovett College studying Civil and Environmental Engineering. This year, he hopes to increase the amount of recycling options and recycling awareness. With the introduction of greenware, the waste at Lovett will be greatly reduced. In addition to completing environmental projects, he plans to have more environmental education events and outreach activities that get Lovetteers engaged and involved with sustainability efforts at Rice and in the Houston Area.
Henry Baring
Henry Baring is a senior at Lovett studying Materials Science and NanoEngineering. One of his goals as an Eco-Rep is to work with Lovetteers to encourage more sustainable practices and culture. He also wants to work with his co-Eco-Rep to bring greenware to Lovett and make all servery materials either reusable, recyclable, or biodegradable. These are just a couple of many small steps he plans to take to help Lovett take towards a sustainable future. He chose to pursue this position because he has a passion for the environment and someday wants to use Materials Science to make our world greener. Outside of that, he enjoys soccer, photography, and exploring Rice and Houston.
Sid Richardson College
Christina Brown
Senior Christina Brown is one of Sid Rich's EcoReps. At Rice, she studies History and Environmental Science and plans to pursue a career in sustainability in the future. As an EcoRep, she wants to focus on the innerworkings of Sid Servery (and other serveries across campus), aims to reduce food waste, and hopes to impact the attitude of Rice students towards the environment on a grassroots level. In her spare time, she enjoys camping, hiking, board games, and playing ultimate frisbee.
Madison Morris
Madison Morris is a junior from Sid Richardson College! Her freshman year she was an NSR on the Environmental Committee, and that encouraged her to get more involved in the environmental and sustainable side of Rice. Now she is an Eco Rep and a co-chair for the Athletic Sustainability Committee! Madison helps manage the herb garden for the Sid kitchen, as well as put on events that promote sustainability.

Martel College

Roy Phillips
Roy Phillips is a junior Eco-Rep at Martel. He studies Electrical Engineering with a minor in Neuroscience. Over the course of his time as Eco-Rep, he plans to support programs that will encourage sustainable utility usage in the dorms, reduce waste in the servery through composting and reusable tableware, and promote general eco-awareness. Outside of the Eco-Rep program, Roy is the Club Baseball president and enjoys running and playing the guitar.
Karen Shore
Karen Shore is a junior double majoring in Kinesiology and Spanish. Freshman year, while on the SA Environmental Committee, she started a project to reduce the use of excess air conditioning in classrooms and buildings, which she will apply to Martel spaces this year. She is also excited to take part in the launch of greenware and hopefully motion-sensing lights in public spaces, as well as work on educational projects to improve food waste, recycling, and energy use in our daily lives.
McMurtry College
Sachi Paul
Sachi is a Senior at McMurtry College Studying Cognitive Sciences and Poverty, Justice, & Human Capabilities. She's really excited about encouraging people to really think about purchasing reusable products instead of just recycling, though that's obviously the next best option! She wants to start using Greenware at McMurtry in order to cut down the number of bowls, cups, and utensils that we send to landfills, and we are getting reusable bags for committee heads and individuals to use when shopping. She also wants to install air dryers wherever there are still paper towels, and hopefully, we can host Sustainability Trivia, a recycling center tour, and other fun events. She loves being outside, going on runs, reading, eating at new places, and spending time with my friends. Outside of Eco Rep, she's been on a few different McMurtry committees, coordinated O-Week, and am an active member of PAIR and the Doerr Institute. Meeting people here at Rice has made her learn more and gain more perspective than she ever would've hoped for!
Tyler Sakakeeny
Tyler Sakakeeny is a junior at McMurtry College studying Environmental Science. Tyler is also Co-President of the newly formed Rice Climate Alliance, leading a Rice chapter of Citizen's Climate Lobby.
Duncan College
Autumn Engebretson
Autumn Engebretson is a junior from Duncan College majoring in Mathematical Economic Analysis and Managerial Studies with a focus on economically feasible environmental change. She wants to encourage more people to think about the environmental impact of the food industry, especially the reduction of meat consumption and highly refined products. She also hopes to help encourage Duncan to live up to it's LEED certification and be more aware of the energy use in the public spaces around the college. She also likes to travel, hike, and ski in her free time.

Ji Won Kim
Ji Won Kim is a junior studying Civil and Environmental Engineering. She is also co-chair of the Rice Student Association's Environmental Committee.